August 7, 2019 - 9:50pm
Betty M. Ingram
posted by
Ronald Konieczny
.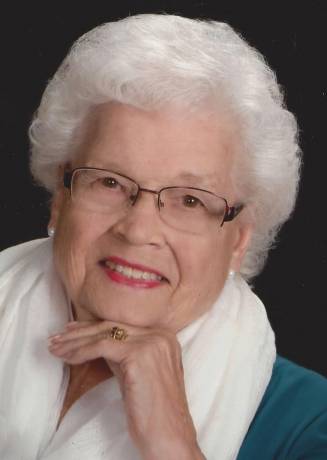 Betty M. Ingram, of Corfu, NY, passed away peacefully on Tuesday, August 6, 2019, under Hospice Care after a brief illness.
She was born in Akron, NY on October 9, 1929 to William and Ruth Murray. She was predeceased by her husband of 68 years Lawrence S. Ingram and her grandson Ty Ellis.
Betty retired from Dolls family restaurant where she was the manager and head cook for many years. She was a member of the Corfu United Presbyterian Church in Corfu, where she sang in the choir and served on many committees. She was also a member of the Rebekah lodge in Corfu.
Betty is survived by her four children, Susan of Rochester NY, William (Peg) of Savannah Georgia, Coleen of Cincinnati, Ohio and Thomas (Paula) of Corfu NY. Her grandchildren, Matthew Soanes of Minnesota, Christina Ingram of Savannah Georgia, Corey (Noel) of Savannah Georgia, Tia (Mike) Brown of Cincinnati, Ohio, Caitlyn Ingram of Savannah, Georgia, Amanda  (Kurtis) Worthington of Corfu, NY and Ashley (Mark) Egloff of Corfu, NY and her 10 great grandchildren.
Friends may call Friday, August 9, 2019 from 4 -8 pm at C.B. Beach & Son Mortuary, Inc. 4-6 East Main Street Corfu, NY. Funeral service will be on Saturday, August 10, 2019 at 11:00 am at the Corfu United Presbyterian Church, 64 Alleghany Road Corfu, NY 14036. Her final resting place will be at the Evergreen Hill Cemetery.
Memorials can be made to the Corfu United Presbyterian Church.
ARRANGEMENTS WERE ENTRUSTED TO THE C.B. BEACH & SON MORTUARY, INC., 4-6 EAST MAIN ST., CORFU, NY 14036.