August 12, 2019 - 12:18pm
Mary Lou Wolfley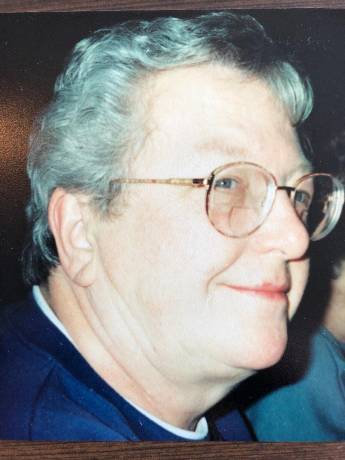 Mary Lou Wolfley, 81, of Alexander, passed away on Saturday, August 10, 2019 surrounded by her family at the Crossroads House in Batavia. She was born on December 22, 1937 in Batavia, NY to the late Homer Philo and the late Marjorie Marie (Dumbleton) Wolfley. Mary Lou was preceded in death by her brother, Eugene M. Wolfley of Alexander, sister, Dorothy M. Wolfley Stewart and her brother-in-law, James R. Stewart, both of Linesville, PA.
Mary Lou was a former Physical Education Teacher at the Attica Central School from 1962- 1992. Mary enjoyed time spent with her family; traveling to Florida during the winter months, woodworking, driving her PUCH scooter, and GEM car, and playing cards at any gathering. She enjoyed the many cards sent lately to her by former students, friends and family members in the past couple of months.
Mary is survived by her brother, Willard G. Wolfley and his wife, Sandra (Meyers) Wolfley, siter, Wanda Wolfley, sister-in-law, Doris M. (Hodge) Wolfley, all of Alexander, NY; 15 nieces and nephews and their spouses; and several great nieces and nephews.
It was Mary's wish that there be no prior visitation. A Graveside Service will be held at the convenience of the family. Following the service, there will be a gathering of friends and family.
Please consider a Memorial in honor of Mary Lou's memory to the Crossroads House, 11 Liberty St, Batavia, NY 14020. For more information please call (585) 591-1212 or to leave a message of condolence visit www.marleyfuneralhome.com. Arrangements completed by Marley Funeral Home, LLC. 135 Main Street, Attica, New York 14011.