September 30, 2019 - 11:29am
Virginia "Ginnie" Brewster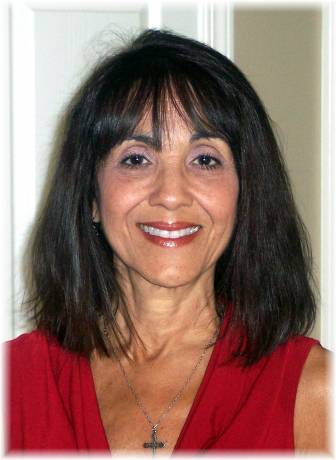 Virginia "Ginnie" Brewster, 69, of Batavia, passed away peacefully on September 28, 2019 at home surrounded by her loved ones.  She was the daughter of the late Joseph and Providence Di Fazio.
Virginia began her teaching career at St. Joseph's School and then moved on to Oakfield Alabama Central School District where she taught for 32 years.  She also worked for B.O.C.E.S. for ten years as an enrichment teacher for Summer Institute.  After her retirement, Ginnie continued to substitute for thirteen years.  She loved interacting with children and looked forward to being among her colleagues.  In addition to teaching, Ginnie worked as a temporary group leader for a technology company in CT for a short period of time.
Ginnie is survived by her devoted husband of 47 years, John, two loving daughters, Karie (Steve) Kilner of Chili, Lorie (Albert) Perez of Chili and four cherished grandchildren:  Ryan and Alyssa Kilner and Gabriella and Ava Perez.  Also surviving are her sisters, Rosemarie (late Jerry) Acheson of Davenport, FL, Annette (Vincent) Gullo of Davenport FL, and Gloria (Steve) Enes of Rochester.  She was a sister- in-law to Jerome (LeAnn) Brewster of Attica, James (Deborah) Brewster of FL, and Janine (Paul) Cain of Pavilion.  Ginnie had thirteen nieces and nephews and eighteen great nieces and nephews.
Ginnie spent her lifetime committed to her family and friends.  Ginnie loved to travel with them, especially to warm places.  She also enjoyed baking cookies and pies for her family.  She was a volunteer for the bereavement committee and was a devout parishioner of Resurrection Parish.  She also served for a short time for All Babies Cherished. During the month of November, she devoted her time and energy in raising funds for Pancreatic Cancer Association of WNY.  With the help of her family and friends, over a period of ten years, she raised thousands of dollars.  Ginnie would often contact others who had cancer to offer positive support.
Family and friends may call on Wednesday, October 2, 2019 from 4 to 7 PM at Gilmartin Funeral Home & Cremation Company, Inc. 329-333 West Main Street, Batavia, New York 14020. A 12:00 Noon mass of Christian burial will be held on Thursday, October 3, 2019 at Resurrection Parish, 18 Ellicott Street, Batavia, New York 14020. She will be entombed in St. Joseph's Mausoleum, Batavia.
In lieu of flowers, memorials may be made to the family to be dispersed among Ginnie's favorite charities, Pancreatic Cancer Association of Western New York and Genesee Cancer Assistance. For more information please call (585) 343-8260 or expressions of sympathy may be shared with the family at www.gilmartinfuneralhome.com. Arrangements completed by Gilmartin Funeral Home & Cremation Company, Inc. 329-333 West Main Street, Batavia, New York 14020.