October 2, 2019 - 4:24pm
DONALD F. STARKWEATHER
posted by
Michael Tomaszewski
.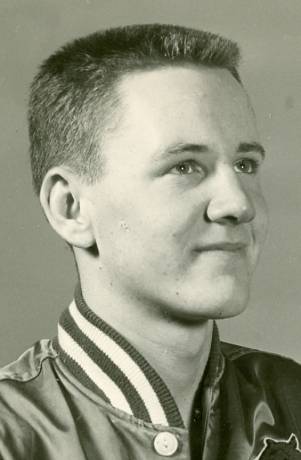 DONALD F. STARKWEATHER ~ Age 87, of Batavia, died Monday September 30, 2019 at United Memorial Medical Center. Don was born May 8, 1932 in Batavia, NY to the late Fay and Florence (Branton) Starkweather also preceded in death by his brothers, Edward (Pep), Paul and Duane.
Don owned and operated Starkweathers Egg Farm for many years and in his retirement delivered auto parts for NAPA. He had a love for sports, especially basketball along with attending his grandchildren's sports events and Batavia Downs to watch harness horse racing.
Surviving are his beloved children, James (Kathleen) Starkweather of Batavia, John (Stefanie) Starkweather of E. Bethany, Kathy (Mark George) Russell of Stafford and Sharon (James) Laskett of Batavia; cherished grandchildren, Kelly Mallaber, Adam Starkweather, Angela (Matthew) Sage, Stacey Lane, Shannon Russell, Jillian (Peter) Mittiga, TJ Henderson, Justice Fagan, Jorden & Tyler Prescott; great-grandchildren, Lennox, Ava and Caden; sister-in-law, Roz Starkweather of Albion; aunt, Alice Dix of Batavia along with several nieces, nephews and cousins.
The Starkweather family will be present from 3-6p.m. on Sunday October 6, 2019 at the DIBBLE FAMILY CENTER 4110 West Main Street Road Batavia, New York 14020 and in lieu of flowers memorials in his memory are suggested to the East Shelby Community Bible Church 5278 East Shelby Road Medina, New York 14103.
Please share words of comfort with Don's family at www.tomaszewskifh.com or for more information please call Michael at (585)343-7500.
THE FAMILY OF DONALD F. STARKWEATHER IS BEING CARED FOR BY THE MICHAEL S. TOMASZEWSKI FUNERAL & CREMATION CHAPEL, LLC 4120 WEST MAIN STREET ROAD BATAVIA, NEW YORK 14020.