October 11, 2019 - 3:34pm
Thera Horzempa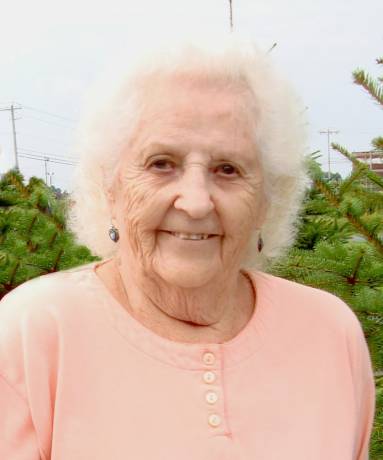 Thera Horzempa, 94, of Elba, formerly of Batavia, passed away peacefully at UMMC surrounded by family on Wednesday, October 9, 2019. She is predeceased by her husband Stanley; sisters Roberta Pafk and Jenny Gould; brothers Roy (Patricia), Arlen, and Gary Sanders.
Thera was born on August 25, 1925 to Hollis and Marjorie Sanders in Short Tract, NY.  As a young lady she was a laborer on the muck, was employed by Curtis-Wright during WWII, and Sylvania in Batavia.  In 1958 Thera and her husband Stanley founded local Batavia business Stan's Cycle Shop (now Stan's Harley-Davidson).  "Ma" continued to be actively involved with the family business into her ninetieth year.  She also previously served with the Town of Batavia Volunteer Fire Department Ladies Auxiliary.
She is survived by a daughter Debra (Harold) Park of Bergen; son Darryl (Marylou) Horzempa of Elba; granddaughter Heidi (Matthew) Osinski of Grand Island; grandson Trevor (Jessica) Horzempa of Elba; three great grandchildren; brothers Roger (Charlotte) Sanders of Medina, Ronald (Carol) Sanders of East Shelby, and Gerald Sanders of Batavia; Sister Linda Ashton of Albion; best friend Roberta Currier of Batavia.
Family and friends are invited to casually share thoughts, fond memories, and condolences on Thursday October 17, 2019 from 3:00-8:00PM at Stan's Harley-Davidson 4425 W Saile Dr, Batavia, NY 14020. Thera will be laid to rest at Maplelawn Cemetery in Elba, NY
In lieu of flowers, memorials may be made to the Town of Batavia Fire Dept., 8382 Lewiston Rd., Batavia NY 14020 or Batavia First Presbyterian Church, 300 E. Main St., Batavia NY 14020. For more information please call (585) 343-8260 or expressions of sympathy may be shared with the family at www.gilmartinfuneralhome.com. Arrangements completed by Gilmartin Funeral Home & Cremation Company, Inc. 329-333 West Main Street, Batavia, New York 14020.