October 29, 2019 - 8:50am
Elaine M. Lee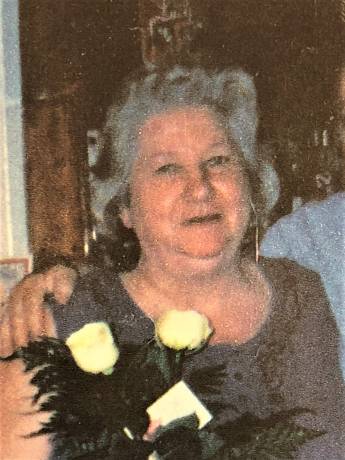 Elaine M. Lee, 82, of Perry, passed away on Sunday October 27, 2019 at the Wyoming County Nursing Facility in Warsaw. She was born on June 22, 1937 in Wellsville to the late Amos and Lula (Dimmick) Cornelius. In addition to her parents, Elaine is predeceased by her husband; Raymond Lee; son Daniel Kingdon; siblings Russell Cornelius, Darryl Cornelius and Cecil Gabrielson.
Elaine enjoyed watching Soap Operas, cooking and baking. She always looked forward to all of the Holidays, especially Christmas. She loved camping and fishing at Elma Pond and spending time with her family.
She is survived by her children; Sharon Lee of Perry, James Lee of Perry and Ronald (Sheila) Kingdon of MN.; sister Kathy Powers of MN.; 11 grandchildren, 16 great-grandchildren, along with many nieces and nephews.
Family and friends are invited to call on Saturday November 2, 2019 from 11:00AM-12:00PM at Eaton-Watson Funeral Home, LLC. 98 North Main Street Perry, New York 14530.
For more information please call (585) 237-2626 or to leave a message of condolence visit www.eatonwatsonfuneralhome.com. Arrangements completed by Eaton-Watson Funeral Home, LLC. 98 North Main Street, Perry, New York 14530.