October 29, 2019 - 5:04pm
AUSTIN M. HEINEMAN
posted by
Michael Tomaszewski
.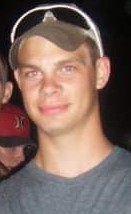 AUSTIN M. HEINEMAN ~ Age 25, of Corfu, died peacefully with his family by his side on Monday October 28, 2019 at Hospice Buffalo following his long battle with cancer. Austin was born April 3, 1994 in Buffalo, NY to Jason Heineman of Corfu and Jamie (McGiveron) Wasielewski of Basom. He was preceded in death by his paternal grandmother, Pamela Heineman.
Austin was an avid outdoorsman, he enjoyed hunting, fishing, dirt biking and hanging with his friends. He also enjoyed playing his Xbox especially Call of Duty and watching movies.
Austin is survived by his loving family that includes his siblings, aunts, uncles, grandparents, cousins and many friends.
The Heineman family will receive friends from 4-8p.m. on Thursday October 31, 2019 at the MICHAEL S. TOMASZEWSKI FUNERAL & CREMATION CHAPEL, LLC 4120 West Main Street Road Batavia, New York 14020. A graveside service will be held at 11a.m. Friday November 1 at Evergreen Hill Cemetery in Corfu where Austin will be laid to rest and memorials in his memory are suggested to the Roswell Park Alliance Foundation Elm & Carlton Sts. Buffalo, New York 14263
Please share words of comfort with Austin's family at www.tomaszewskifh.com and for more information please call Michael at (585)343-7500.
THE FAMILY OF AUSTIN M. HEINEMAN IS BEING CARED FOR BY THE MICHAEL S. TOMASZEWSKI FUNERAL & CREMATION CHAPEL, LLC 4120 WEST MAIN STREET ROAD BATAVIA, NEW YORK 14020.