October 30, 2019 - 2:04pm
Marie A. Shea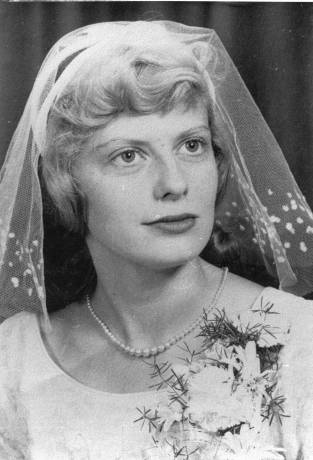 EAST BETHANY - Marie A. Shea, 79, of East Bethany, passed away Tuesday, October 29, 2019, at The Grand Rehabilitation and Nursing At Batavia.
 Marie was born March 15, 1940, in Batavia, a daughter of the late Carl and Leona Miller.
She was a worked as an assembler at GTE Sylvania and then a machine operator for Chapin International in Batavia.  She was a member of West Bethany Baptist Church, was the former Court Clerk for the Bethany Town Court and loved animals and riding horses.  She was a loving mother, grandmother, great-grandmother, sister-in-law and aunt.
She was the wife of William E. Shea, whom she married October 1, 1959.

Survivors include her daughter Deborah (Don) Shufelt of Elba; her son Steven Shea of Batavia; 4 grandchildren, Nicole (Patrick) Whelley, Amber Shea, Craig Shufelt and Emily Shea; 2 great-grandchildren, Fergus Whelley and Oliver Whelley; several nieces and nephews.

Friends may call from 5 p.m. to 8 p.m. on Friday at the H.E. Turner & Co. Funeral Home, 403 E. Main St. in Batavia where services will be at 11 am Saturday.  In lieu of flowers, contributions in Marie's memory may be made to Volunteers for Animals, P.O. Box 1621, Batavia, New York 14021.  Please leave a condolence, share a story or light a candle at www.bataviafuneralhomes.com.