November 18, 2019 - 12:32pm
Douglas J. Schwab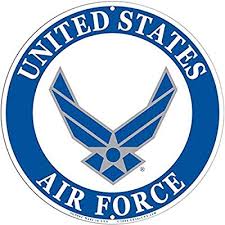 Douglas J. Schwab, 72, of Byron passed away on Saturday November 16, 2019 at the United Memorial Medical Center in Batavia. He was born on February 23, 1947 in Buffalo to the late Harold and Dorothy (Bidell) Schwab. In addition to his parents, Douglas is predeceased by his sister; MaryAnn Shannon.
Douglas was a United States Air Force Veteran. He spent a lot of time overseas and worked as an Aircraft Inspector for the Federal Aviation Administration in New York City for many years. Doug was a hard worker, an avid hunter, enjoyed woodworking and spending time with his son, Patrick in the Boy Scouts.
He is survived by his loving wife; Kathleen (Ryan) Schwab of Byron; son Patrick Schwab of Byron; brother Harold (Dauna) Schwab of Franklinville; along with 2 nieces and 2 nephews.
Family and friends are invited to call on Wednesday November 20, 2019 from 4:00-7:00PM at Gilmartin Funeral Home & Cremation Company, Inc. 329-333 West Main Street Batavia, New York 14020. A 9:30AM Mass of Christian Burial will be held on Thursday November 21st at Resurrection Parish 303 East Main St. Batavia. Douglas will be laid to rest in Grandview Cemetery, Batavia.
In lieu of flowers, memorials may be made to Genesee Cancer Assistance 127 North St. in Batavia. For more information please call (585) 343-8260 or to leave a message of condolence please visit www.gilmartinfuneralhome.com. Arrangements completed by Gilmartin Funeral Home & Cremation Company, Inc. 329-333 West Main Street Batavia, NY 14020