November 19, 2019 - 7:36pm
JOHN JAMES GALLO, SR.
posted by
Michael Tomaszewski
.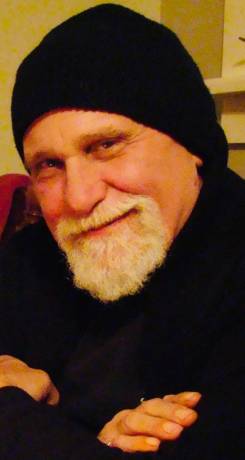 JOHN JAMES GALLO, SR. ~ Age 63, of Elba, died peacefully at the home of his companion while under the care of Hospice and his loving family on Saturday morning November 9, 2019. John was born November 18, 1955 in Batavia, NY to Frank Gallo of Batavia and the late Helen (Pratt) Rosokoff also preceded in death by his beloved wife, Patricia Ann (Tydelski) Gallo on 2012.

John always took pleasure in helping friends and family. He never took life for granted and would try to capture as much beauty as his camera could hold. If he wasn't out riding his motorcycle, or taking pictures, he would pick up his paint brush or find the next garage sale. He was a renaissance man at his best and he did one hell of a BBQ. We loved him dearly and he will hold a special place in all our hearts.
John is survived by his loving children, John J. (Michelle) Gallo, Jr. of Rochester and Marie (Jean Pierre) Gallo-Arevalo of Toronto, Canada; friend and soulmate, Jacqueline Meyer of Rochester and her family; mother-in-law, Dolores M. (Bay) Tydelski of Batavia; step-father, Sanford Rosokoff of Amherst; siblings, Anthony C. (Maryann) Gallo of Batavia, Frank S. Gallo of Batavia, Peter Rosokoff of Amherst and Jessica (Jon) Topper of Buffalo; members of the Tydelski family, his cherished granddaughter, Reina Patricia Arevalo along with several nieces and nephews.
The Gallo family will receive friends from 1-3p.m. on Sunday November 24, 2019 at the MICHAEL S. TOMASZEWSKI FUNERAL & CREMATION CHAPEL, LLC 4120 West Main Street Road Batavia, New York 14020 where a Celebration of Life Service will begin at 3p.m. John will be laid to rest with his wife in St. Joseph's Cemetery and memorials in his memory are suggested to the Breast Cancer Coalition of Rochester at 1048 University Ave. Rochester, NY 14607
Please share words of comfort with John's family at www.tomaszewskifh.com and for more information please call Michael at (585)343-7500.
THE FAMILY OF JOHN JAMES GALLO, SR. IS BEING CARED FOR BY THE MICHAEL S. TOMASZEWSKI FUNERAL & CREMATION CHAPEL, LLC 4120 WEST MAIN STREET ROAD BATAVIA, NEW YORK 14020.