November 27, 2019 - 1:58pm
Merle Lee Case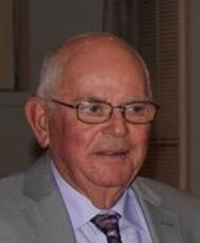 Merle Lee Case, age 81, of Wyoming, NY, and Mulberry, Fla., passed away peacefully on October 11, 2019, with his family at his side
Merle was born March 2, 1938 to parents Lyle C. Case and Marian A Mitchell.
He is predeceased by his parents and son Daniel.
Merle is survived by: his wife of 62 years, Ethel Eichenberger Case, whom he married May 18, 1957; a son David (Peg Patterson) Case, of Corfu, NY; daughters Tamara (Bob) McElroy, of Marietta, Ga.; Brenda (Bob) Brown, of Wyoming, NY; Paula Case, of Warsaw, NY; and a brother Ronald (Leola), of Indianapolis, Ind.
Merle has 12 grandchildren and 13 great-grandchildren.
Merle was a veteran, proudly serving in the Marine Corp.
He had a great love for golf, walking, playing cards, hunting, fishing and farming.
Merle was very dedicated to his family and will be greatly missed by family and friends.
A funeral service for Merle will be held at 11 a.m. on Saturday, Nov. 30, 2019 at the Wyoming Baptist Church, Wyoming, NY.