December 6, 2019 - 11:32am
Janice Mae Smith
posted by
Ronald Konieczny
.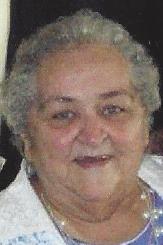 Janice Mae Smith, 81 of Batavia, passed away peacefully on Thursday (December 5, 2019) at Rochester General Hospital.
She was born December 28, 1937 in Wellsville, NY, a daughter of the late Paul and Mildred Strong Dibble.
Janice enjoyed taking trips to her sons cottage, if it was just for a picnic or to gaze over the water, but also to watch her grandchildren enjoy themselves. She also enjoyed crocheting, where she made several baby blankets. Janice was one to talk on the phone and was known for having multiple conversations at once. Most of all, she was the matriarch to her family, where she held everyone together and was the "Support Group" for her family and their friends.
She was the wife of the late Franklin B. Smith who died September 28, 2018.
Survivors include her son, Michael (Laura) Smith of Batavia. Daughters, Debra (Earl) Klehn of Oakfield, Brenda (Mark) Platten of Batavia, Linda (David Riley) Smith of Batavia and Pamela (Ron Olson) Smith of Oakfield.  Brother, Ronald (Sue) Dibble of Batavia.  Also survived by 10 grandchildren, 30 great-grandchildren, 2 great-great-grandchildren, nieces and nephews.
Family and friends are cordially invited to share thoughts, condolences and fond memories on Sunday (December 8th) from 4-8pm at the J. LEONARD McANDREW FUNERAL HOME, LLC, 2 Bogue Ave., Batavia. Burial will be in the Byron Cemetery.
Memorial contributions may be made to the family. Expressions of sympathy may be shared with the family at: www.mcandrewfuneralhomes.net.
ARRANGEMENTS WERE ENTRUSTED TO THE J. LEONARD McANDREW FUNERAL HOME, LLC, 2 BOGUE AVE., BATAVIA, NY 14020. RONALD KONIECZNY II, DIRECTOR.