December 8, 2019 - 2:29pm
Mrs. Mary Ann Reigle
Davenport, Florida - Mary Ann Reigle, age 72, longtime resident of Batavia, passed away unexpectedly at her home on Thursday, December 5, 2019.
Mary Ann was born April 30, 1947, in Batavia, a daughter of the late John Torcello and  Mary Lou Constantino Torcello.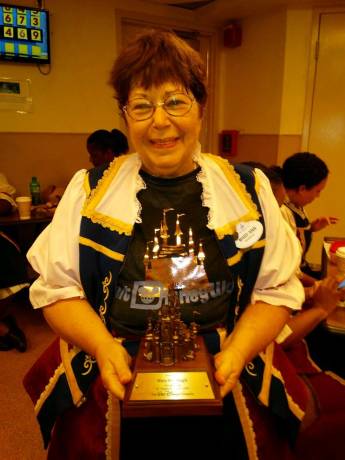 A member of St. Joseph's Church and St. Joseph's Sodality, Mary Ann was a member of St. Faustina Church while she lived in Florida. She recently retired from Walt Disney World where she spent the past 15 years in Cinderella's Castle.
She is predeceased by her husband, Lawlor F. "Mike" Reigle and her brother, John F. Torcello.
She is survived by her children; Deanna (Rohn) Carlson of Melbourne Beach, Florida, Mike Reigle of Buffalo, Christopher (Betsey) Reigle of Hilton, Kevin (Amy) Reigle of Batavia and John (Ashlee) Reigle of Batavia;  14 grandchildren, Arron and Justin Carlson; Gage and Kaylee Reigle; Alison and Laura Reigle; Alexandra, Devyn, Dakota, Kamrey and Brock Reigle; and Bryce, Mackenzie and Jordan Reigle; her great-grandson Jaydence Dayka; two sisters; Linda (late Woody) Say of Rochester and Joan (Ricky) Hale of East Bethany; two sisters-in-law; Michelle Torcello of Batavia and Mary Lou (late Richard) Grimes of Batavia along with several nieces and nephews.
Friends may call from 4:00 PM - 7:00 PM on Thursday at the H.E. Turner & Co. Funeral Home, 403 East Main Street in Batavia.  Her Mass of Christian Burial will be celebrated on Friday at 9:30 a.m. at St. Joseph's Church, 303 East Main Street, Batavia. She will be laid to rest in St. Joseph's Cemetery. In lieu of flowers, contributions in Mary Ann's memory may be made to American Cancer Society, 101 John James Audubon Pkwy, Amherst, New York 14228. To leave a condolence, share a story or light a candle, please visit www.bataviafuneralhomes.com.