December 17, 2019 - 1:12pm
John F. Kruppa, Jr.
posted by
Ronald Konieczny
.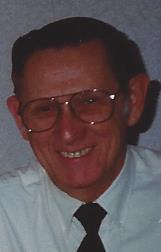 John F. Kruppa, Jr., 82 of Corfu, passed away peacefully on Sunday (December 15th) at Rochester General Hospital.
He was born August 9, 1937 in Batavia, NY, a son of the late John and Dorothy Wetzel Kruppa.
Mr. Kruppa was a graduate of Batavia High School. After high school he served our country with the U.S. Army from 1960-1962. He was employed for over 27 years from Doehler Jarvis as a tool and die maker and Trico Co. in Buffalo prior to his retirement. He enjoyed woodworking and sold many of his items at the public market in Batavia. John enjoyed NASCAR and watching wrestling, gardening, Penn State football and was a model airplane enthusiast. John also enjoyed spending many great adventures with his beloved dog "Ezzie". Most of all he enjoyed spending time with his family and will be truly missed by all who knew him.
Survivors include his loving wife, Donna Marie (Pfeiffer) Kruppa of Corfu. Children, Timothy Graham, Melinda Moon and Adam Kruppa. Brother, Paul (Joanne) Kruppa of Batavia and sister in-law, Nancy Pocock of Batavia. Also survived by 5 grandchildren, niece and nephews.
Family and friends are invited to celebrate his Mass of Christian Burial on Friday (Dec. 20th), 11:00am at St. Maximilian Kolbe Parish (East Pembroke Site), 8656 Church St, East Pembroke, NY. He will be laid to rest in the future Western New York National Cemetery.
In lieu of flowers, memorial contributions may be made to the family.  Expressions of sympathy may be shared with the family at: www.mcandrewfuneralhomes.net.
ARRANGEMENTS WERE ENTRUSTED TO THE J. LEONARD McANDREW FUNERAL HOME, LLC, 2 BOGUE AVE., BATAVIA, NY 14020. RONALD KONIECZNY II, DIRECTOR.