December 17, 2019 - 2:19pm
Professor Timothy J. Lynch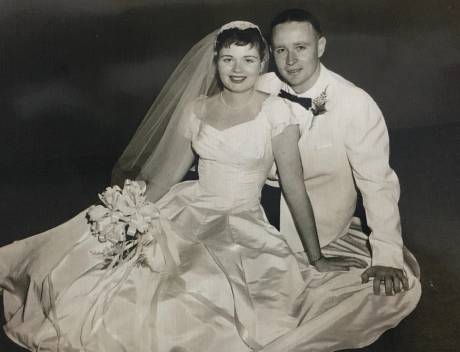 Professor Timothy J. Lynch, 68 of Perry, passed away on December 15, 2019 at Strong Memorial Hospital in Rochester. He was born in Los Angeles, CA on July 1, 1951 to the late Charles (Marguerite) Lynch. Tim is preceded in death by his twin brother Michael Lynch.  
Hanshi Prof. Timothy Lynch, along with his twin brother Michael, established the School of Ancient Martial Arts during the 1970's in Southern California.  The school relocated to Salt Lake City, Utah in 1992 and was in operation there until 2002, upon the passing of Prof Michael Lynch. In 1997, when Prof. Timothy Lynch relocated to the east coast, he established the Tora Kai Academy of Martial Arts in the greater Baltimore, Maryland area, at the same time assuming the position of technical advisor and Senior Master Instructor of the Chimar Academy of Tang Soo DO in the same region.
Prof. Timothy Lynch started his martial arts training in 1960 with the study of Kodokan Judo and Kawaishi Ryu Jujutsu, eventually studying Danzan Ryu Jujutsu under the tutelage of Prof. David Bellman and the late Prof. Tony Muran (a disciple of Prof. Okazaki).  Upon his relocation to Northern California in 1980, Prof. Lynch continued his study of Danzan Ryu and Hikari Ryuza Ryu Jujutsu under Dr. Tyron Crimi.
He held a 9th Degree Black Belt in Jujutsu, a 9th Degree Black Belt in Mah Kawai Karate (TSD), a 5th degree Black Belt in Kempo Jujutsu, and a 5th Degree Black Belt in Kombatan Arnis, and was a former member of the United States Jujitsu Team.  Prof. Lynch has been inducted into several martial arts "Halls of Fame" and was an "International" Master police defensive tactics/impact weapons and less-lethal devices Instructor and has trained thousands of law enforcement, security, corrections, and military personnel throughout the world over the past 30 plus years and was a court-certified "Use of Force" Expert.  His law enforcement career spans nearly four decades.
Tim is survived by his beloved wife Corinne L. (Stedman) Lynch of Perry; children Kellie Lynch, Bryan Lynch, Melissa (Chris) Kelly, Robert (Promise) Lynch, Gavin Lynch, Bridget (Mark) Givens, Tammy Davis; siblings Patricia Medina, Nancy Borlo, Alana Johnston, 14 grandchildren along with many nieces and nephews.   
Friends are invited to call on Thursday, December 19, 2019 from 4 to 5 PM at The Church of Jesus Christ of Latter-day Saints, where Tim served in the High Priesthood, 42 E. South St., Geneseo, NY 14454. Services will immediately follow at 5:00 PM at the church. He will be laid to rest in Leicester Cemetery.      
Memorials may be made to Wilmot Cancer Center, 601 Elmwood Ave., Rochester, NY 14642. For more information please call (585) 237-2626 or to leave a message of condolence visit www.eatonwatsonfuneralhome.com. Arrangements completed by Eaton-Watson Funeral Home, LLC, 98 North Main Street, Perry, New York 14530.