December 20, 2019 - 10:02pm
CHARLES F. "CHUCK" "THE GOOM" PUCCIO, III
posted by
Michael Tomaszewski
.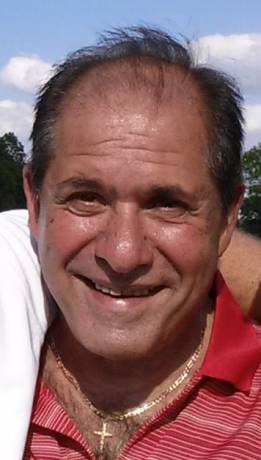 CHARLES F. "CHUCK" "THE GOOM" PUCCIO, III – Age 73, of Batavia, closed his eyes and went home early Friday morning December 20, 2019 at Elderwood at Williamsville – SNF. Chuck was born in Batavia, NY, a son of the late Charles S. Puccio, II and Celia (Gringer) Puccio of Batavia.
Chuck was a 1965 graduate of Batavia High School and in 1966 entered the US Army and served his country honorably during the Vietnam War and although that time had a profound effect on him, he was always proud to have served and loved his country. He was an avid outdoorsman, enjoyed golf at Quiet Times Golf Course, a member of VFW Post #1602 and participated in many Memorial Day parades. Chuck will be dearly missed at the Pok-A-Dot where he has been a fixture for so many years having his many cups of coffee. He loved life and everything that it had to offer, he loved his family, adored his Kimmer and was so proud of the "one" who made his world light up, his granddaughter, Marin. Chuck was a gentle soul who left a mark on all who came to know him, with his gentle smirk, a pinch of your cheek, leaning in with a whisper, "Goomba!"
Surviving along with his mother is his beloved daughter, Kimberly (Ryan) Collins of Lake View, NY and his sweet, Marin; siblings, Richard Puccio of Batavia, Gary Puccio of CO and Kathy (John) Curtiss of Wyoming; his former wife, Barbara Ginnetti of Lackawanna along with many nieces, nephews, aunts, uncles and cousins.
Chuck's family will receive friends from 12 – 4p.m. on Monday December 23, 2019 at the Northgate Free Methodist Church 8106 Bank Street Road Batavia, New York where a Celebration of Life will begin at 4p.m. followed by Military Honors. Memorials in his memory can be made to any local Hospice organization.
Please share your words of comfort with the Puccio family at www.tomaszewskifh.com or for more information please call Michael at (585)343-7500.
THE FAMILY OF CHUCK PUCCIO IS BEING CARED FOR BY THE MICHAEL S. TOMASZEWSKI FUNERAL & CREMATION CHAPEL, LLC 4210 WEST MAIN STREET ROAD BATAVIA, NY 14020