March 3, 2020 - 10:35am
Richard E. Zarajczyk
posted by
LaVern Falcone
.
LeRoy ~ Richard E. "Dick" Zarajczyk, age 80, of South Street, passed away peacefully on Saturday (February 29, 2020) at The Grand Rehabilitation and Nursing Facility in Batavia.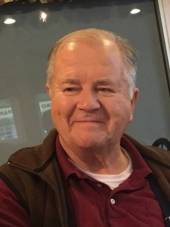 He was born December 2, 1939 in Buffalo, N.Y.
     Dick grew up in Barker, N.Y. and graduated from Barker Central School in 1959.  He continued his education and earned his Master's Degree from Empire State College.  He earned his private pilot's license, became a certified scuba diver and went on to work in the real estate field in 1964.  From there, Dick became a successful real estate broker and eventually owned his own real estate appraisal business, Upstate Management & Appraisals.  He enjoyed traveling and was especially fond of Florida.
     He is survived by his loving wife of 45 years, Sharilyn Gangloff Zarajczyk; his children, David Zarajczyk (Cindy Saeva) of LeRoy, Roberta (Shayne) Barrows of OH, Jeffrey (Bobbi) Chester of Greece, John (Glenna) Chester of LeRoy, Michael (Connie) Chester of FL and Steven (Becca) Zarajczyk of Rochester; 11 grandchildren; 4 great-grandchildren, along with many special nieces and nephews from Barker, N.Y. and Florida.
     Family and friends are invited to a Celebration of Dick's Life on Saturday, March 7 at 11:00 A.M. at the Smokin' Eagle, 9 Main Street, LeRoy.
     In lieu of flowers, memorials are suggested to LeRoy Ambulance Service, P.O. Box 56, LeRoy, N.Y. 14482.
     Your memories and condolences may be shared with Mr. Zarajczyk's family at www.falconefuneralhome.com.
     Mr. Zarajczyk and his family are being cared for by the Falcone Family Funeral & Cremation Service Inc. in LeRoy.  585-768-2400