March 6, 2020 - 4:12pm
Jeffery Edward Miller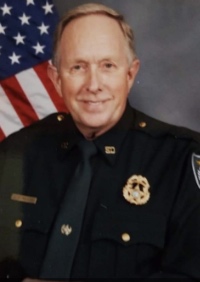 Heaven received a kind, loving soul on March 4, 2020 when Jeffery Edward Miller, age 65, died suddenly following complications from surgery in Tampa, Fla.
Jeff was a corrections deputy who rose to the rank of corporal in the Charlotte County Sheriff's Office in Punta Gorda, Fla., prior to his retirement in December 2018. Upon retirement, he spent the next 14 months stopping to smell the roses and enjoying quality family time with his wife and beloved children, grandchildren and great-grandchildren.
Jeff was predeceased by his parents, Edward A. and Hazel M. (Kelsey) Miller, sister Marsha (Maggie) Miller, brother Russell B. Miller, and niece Rachel Miller.
He is survived by: his wife Theresa, of Placida, Fla.; two sons, Mark (Lisa) Miller, of Byron, NY, and Brian (Karen) Miller, of Palmyra, Va.; mother-in-law Susan Boehm, of Placida, Fla.; stepson, Sean Buotte (Jennifer), of Sebring, Fla.; brothers Roger Miller (Judy), of Surry, Va., Greg Miller (Ann), of East Bethany, NY, Paul Miller (Sheri), of Alexander, NY; two sisters, Paula Miller (George Schaefer), of Norfolk, Va., and Vicki Wolak (Jeff), of East Bethany, NY; and sister-in-law Belinda Cox (Rick), of East Bethany, NY.
He is also survived by 12 grandchildren and two great-grandchildren who brought him an immense amount of joy, in addition to longtime family friend Julie Pearce of Sebring, Fla. -- who Jeff's family also called their sister -- as well as numerous nieces and nephews and family friends in St. Petersburg, Fla.
In honoring Jeff's wishes, a private family memorial service will be held at a future date.
In recognition of Jeff's longtime passion for animals, the outdoors and hunting, memorial donations may be made in his honor to one of the following organizations: Happy Valley Wildlife Management Area in Williamstown, NY.
Ears Animal Rescue Sanctuary of Englewood, Fla.; or the Suncoast Humane Society of Charlotte County, Fla.