March 10, 2020 - 6:05pm
JACK W. HAWKS
posted by
Michael Tomaszewski
.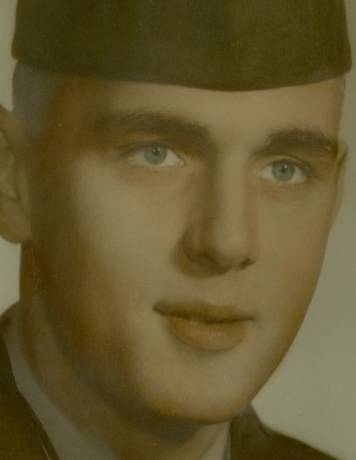 JACK P. HAWKS ~ 87, native and longtime resident of Batavia, New York, has sadly passed away in Hernando Beach, FL on March 5, 2020, surrounded by family and friends. Jack P. Hawks was the son of the late, Newman L. Hawks Jr. and Bendetta V. Page and stepson to the late Richard Kearney Sr.  He was a beloved sibling to the late Joseph Kearney.
Mr. Hawks graduated from the Batavia School System, where he enjoyed playing football, track, and baseball. He served in the U.S. Army from 1952 to 1954 during the Korean War and earned the Korean Service Medal, United Nations Service Medal, National Defense Service Medal, and the PRES Unit Citation.
Mr. Hawks worked at Graham Manufacturing for 14 years. He began his career with the Genesee County Sheriff's Department as a Special Deputy on the Water Rescue Team in 1966 and became a Deputy Sheriff in 1969 and retired in 1992. He then worked as a security officer for the Social Services Department in Batavia until his retirement in 2012. Mr. Hawks proudly served his country and the people of Genesee County for most of his adult life. 
Jack lived his remaining years enjoying the wildlife and nature in Florida with his daughter, Susan, and son-in-law, Gary, after living at home with his son, Jack, for 26 years. The family is grateful for the homecare provided by the local Hospice agency until the end of his life. He will be greatly missed by all who knew and loved him. We will see you again in heaven, Jack.  
Mr. Hawks was married to Carol Berg, of Rochester, NY, for 26 years and was the loving father of four children, Debra Hawks (Bill Peabody), Jack L. Hawks, Judy Hawks, and Susan (Gary) Bricker. He was a devoted grandfather to Brianna (Jessica) Hawks, Eduardo (Araceli Solobac) Canudas, Nicholas Militello, Anthony Militello, Lorena (Victor Gonzalez) Canudas, and Lt. William Peabody (Lauren), and great-grandfather to Ana Lucia and Fernanda Gonzalez and Aiden and Alexander Hawks. Stepson to Jennie Hawks. He was a beloved sibling to Richard (Rita) Kearney, Kathleen Kearney, Janet Hawks, Betty Ann (Thomas) Bartz, Paul (Mary Ann) Hawks, Sharon (Peter) Walker, and Larry (Vicky) Hawks. He also leaves behind nieces, nephews, cousins, and many good friends.
The Hawks family will be present at the Michael S. Tomaszewski Funeral & Cremation Chapel, LLC 4120 W. Main St. Rd. Batavia, New York 14020, March 14th, 2020 from 10 am to 12 pm with a Celebration of Life Service to follow. Jack P. Hawks will be laid to rest at Grand View Cemetery in Batavia, New York. Memorial donations may be made in Jack P. Hawks' name at the Alzheimer's Association. http://act.alz.org/goto/Jack-P-Hawks  
Please share your words of comfort with Jack's family at www.tomaszewskifh.com and for more information please call Michael at (585)343-7500.
THE FAMILY OF JACK P. HAWKS IS BEING CARED FOR BY THE MICHAEL S. TOMASZEWSKI FUNERAL & CREMATION CHAPEL, LLC 4120 WEST MAIN STREET ROAD BATAVIA, NEW YORK 14020.