March 19, 2020 - 12:27pm
Michael H. Ferris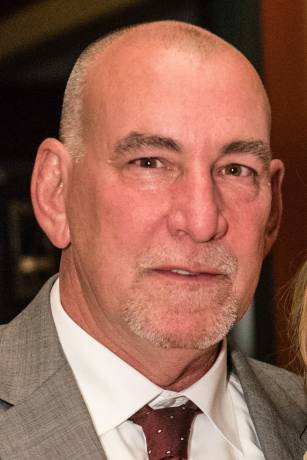 Michael H. Ferris, 57, of Elba passed away on March 16, 2020 at Suzanne's Comfort Home Care in Perry, NY surrounded by his loved ones. He was born July 13, 1962 in Batavia to the late Frederick "Fritz" Ferris and Patricia (Hartgrove) Ferris. In addition to his parents, Michael is predeceased by his brother; Shawn Ferris and brother-in-law; Wayne Bell.
Michael was a lifetime fan of various motorsports, especially the dirt tracks around WNY and was an avid fisherman. He spent most of his life working hard, starting at the age of 12 on the muck lands of Elba. Michael continued to work at a local manufacturing plant, Kaufmanns Footwear in Batavia where he specialized in sewing machine mechanics and programming. Most recently, he spent the last 15 years working at Fieldtex Products in Rochester as a Production Operations Supervisor. He continued to work while fighting cancer right to the end, but most of all Michael was a committed father, loyal friend and an amazing grandfather who will be greatly missed.  
Surviving are his four children; Ryan (Ngun) Ferris of Rochester, Chantel (John) Richenberg of Stafford, Leanna (Eric) Ferris of Batavia and Matthew Ferris of Pavilion; grandchildren Aislyn, Henry, Ada and Isla; sisters Sandra Bell of Batavia and Lynn (Craig) Hilchey of Plattsburgh; nieces and nephews Chris Hilchey and Nikki Hilchey of Plattsburgh, Jon (Angel) Bell, Jacob Bell, Devon (Brittany) Ferris and Joshua Ferris of Batavia; loving aunt Cherry Hobbs of LeRoy and uncle Ed Hartgrove of Florida.  
There will be no prior calling hours. Michael will be buried in Maple Lawn Cemetery in Elba and Services will be private. A Celebration of Life will be held at a later date at the family's convenience.
In lieu of flowers, contributions in Michael's memory can be made to Suzanne's Comfort Care Home 167 N. Main St. Perry, NY 14530. For more information please call (585) 343-8260 or to sign a message of condolence please visit www.gilmartinfuneralhome.com. Arrangements completed by Gilmartin Funeral Home & Cremation Company, Inc. 329-333 West Main Street Batavia, New York 14020.