March 20, 2020 - 1:21pm
Paul Kenneth Bower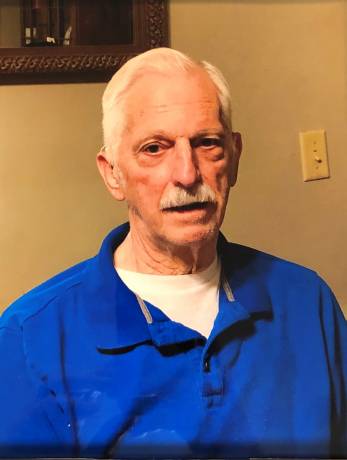 Paul Kenneth Bower, 82 of Bergen, passed away on Thursday, March 19, 2020 at Elderwood of Lakeside at Brockport surrounded by his loved ones. He was born March 13, 1938 in Oakfield to the late Fred C. (Belle Bissell) Bower. He is preceded in death by a son Tracy Bower, siblings Robert, Donald Bower, Dorothy Zipfill, and Ruth Brown.
Mr. Bower served his country proudly for 23 years in the United States Navy and was a Vietnam Veteran. He enjoyed working on VF-14 Tomcat's and loved to fly. Paul was very active as a member of The Church of Jesus Christ of Latter-day Saints in Batavia. He was an avid gardener and bee keeper. He loved his family dearly, especially his grandchildren and great-grandchildren.
He is survived by his beloved wife Judy (Dennis) Bower of Bergen; children Rene (Edgar) Moreno of Miramar, FL; Kevin Bower of Bergen; Steven Bower of Batavia; Nathan (Cortney) Bower of Bergen; brother David (Agnes) Bower of Lowville, NY; 13 grandchildren, 7 great-grandchildren survive along with many nieces and nephews.   
There will be no prior calling hours. A private service will be held for the immediate family and a Memorial Service in his church will be announced at a later date.
In lieu of flowers, memorials may be made to New York State Veterans Home @ Batavia, 220 Richmond Ave., Batavia, New York 14020. For more information please call (585) 343-8260 or to sign a message of condolence please visit www.gilmartinfuneralhome.com. Arrangements completed by Gilmartin Funeral Home & Cremation Company, Inc. 329-333 West Main Street Batavia, New York 14020.