March 20, 2020 - 4:26pm
Vernon G. Rupert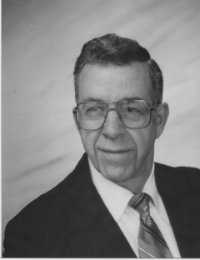 Alexander -- Vernon G. Rupert, 88 of Alexander, passed away Wednesday, March 18, 2020 at Premier Genesee Center, Batavia.
Vern was born July 21, 1931 in Batavia, a son of the late George W. and Victoria Williams Rupert. He was the father of the late Vernon James Rupert and brother of the late Roy Rupert and Kenneth Rupert.
On March 22, 2020, Vern would have been a Master Mason for 65 years. He was a very dedicated member. He was appointed Steward of the Batavia Lodge No. 475 in 1961 and was the Master in 1968 and 2004-2008. He was the installing officer from 1971-1977; District Deputy Grand Master of the Genesee-Wyoming District from 1974-1977; District Brotherhood Fund Chairman from 1975-1977; President of Genesee-Wyoming Council of Masonic Activities from 1977-1978; President of the Purple Apron Club 1984-1985 and when the Batavia Lodge merged with the Olive Branch No. 39 in July of 2012, he transferred there. Most recently, in May of 2019, Vern received through the Livingston District, the RW-James W. Lee Award for Distinguished Achievement.
Vern became a member of the Western Star Chapter No. 35 on May 7, 1955 and received Most Excellent Master on June 2, 1955. He was exalted to Degree of Royal Arch Mason on June 16, 1955. Vern became High Priest in 1961 and was the District Deputy high Priest from 1983-1984. He was elected Grand Council of Anointed High Priest (Holy Order of High Priesthood) in 1961; Member of Nundawaga Council No. 92 in May 1962; appointed to the Grand Representative of Georgia in September 2004 and was elected and installed Recorder of the Council May 11, 1998 to the present. Vern received the Order of the Silver Trowel Degree in Ellenville, NY on September 13, 1997. He became a member of Batavia Commandry No. 34 Knights Templar in January 1962 and was the Commander for four years. He received Knight of The York Cross of Honor in Cheektowaga in January 2003. Ken Kohlhagen and Vern took care of the installation teams for the district for the past 10 years.
Vern honorably served in the United States Army from 1952-1954. Vern was on the Village of Alexander Planning Board from 2008 to the present time. He starting working as a Counselor in 2003 for the AARP/IRS Federal and State Income Tax and in 2007 became the ERO, Counselor, and Instructor for the program. He still held these positions in 2020.
Vern is survived by: his beloved wife of 62 years, Anne Elm Rupert; sister-in-laws, Eula Rupert and Daisy Klein; nieces and nephews, Gail (Robert) Stephans, Joyce (Herman) Langford, Bryan (Lou Ann) Rupert, L.J. (Diane) Lang, Ozzie (Pinky) Osborn and Keith Rupert; several great nieces and nephews, and great-great nieces and nephews also survive.
There a no calling hours or services at this time. A memorial service is tentatively scheduled for July 5, 2020 at the Masonic Temple in Le Roy. More information will be available the closer we get to the date.
Arrangements were made by C. B. Beach & Son Mortuary Inc., 4 E. Main St., Corfu, NY.