March 27, 2020 - 2:58pm
​George A. Schmieder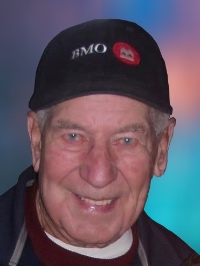 George A. Schmieder, age 94, passed away on Tuesday, March 23, 2020 in The Grand Rehabilitation and Nursing at Batavia.
He was born on October 15, 1925 on a farm in Attica, New York to George and Rosa (Beck) Schmieder.  
He leaves: his wife, Janet (Courtwright) Schmieder; his daughters Karen Schmieder, Marian Smith, Lori Modafferi; sons Thomas Schmieder, Daniel Schmieder and Gary Schmieder; seven grandchildren, four great-grandchildren; and many nieces and nephews. George was preceded in death by his parents, brothers Arnold, Frederick and Paul, and sisters Hilda, Erma and Shirley, and his son George (Guy) Schmieder Jr. He left behind a great many friends and acquaintances.
He attended Alexander Central School, where his athletic prowess in basketball and baseball earned him scholarship offers and induction into the Alexander Sports Hall of Fame.
He ultimately took over the family dairy farm, working with brothers Arnold and Paul.
He enjoyed playing cards, golf and fishing. One of his favorite pastimes was conversing with people; he could talk about anything, from current events to sports and history. Always quick to lend a hand or help a friend or neighbor in need, George was well-known in the community for his kindness and willingness to help anyone in need.
A public Celebration of Life will be held at a later date.
The family would like to thank the kind and compassionate caregivers at The Grand for their long-term care of George.