April 7, 2020 - 11:03am
Donald "Danny" Napoleone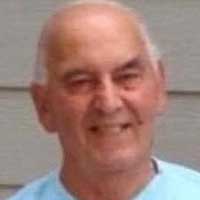 Donald "Danny" Napoleone - of Lockport, NY fell asleep in the loving arms of Jesus at Millard Fillmore Hospital on Sunday, April 5, 2020. 

Danny was born February 13, 1933 in Lockport, NY, he was the son of the late Antonio Napoleone and Emma Teresa Palladino. He was pre-deceased by his wife F. Joan (Burke) Napoleone , his sister Carmela ( Anthony) Nemi and his grandson Michael Napoleone. He is survived by children Mary Theresa (Norton) Napoleone- Kinsley, Kathleen (Robert) Manning, Mark ( Laurie Pero) Napoleone. Grandchildren Andrea ( Nathan) Hugill, Amanda (James) Criddle, Shannon ( Ben) Cooper, Christopher (Katie) Eakes, Brooke ( Mike) Eisenhauer, Mark (Maria) Napoleone, Ashley ( Mike) McGowan, Christen Napoleone, and many great-granchildren. He is also survived by many nieces and nephews that he loved dearly. He resided at his " West End" residence his entire life, where he stayed closely connected to neighbors and friends. 

Danny worked at Harrison Radiator for 45 years. He served on the board of directors at Cornerstone Federal Credit Union. He was an active member of St. Anthony's Parish and volunteered for Meals on Wheels. 

Danny was an avid Buffalo Bills Fan and lifelong Yankees fan. He cherished time with his family, made the best pizzelles and braciole, and would be best described as a kind and caring "gentleman". He was loved and respected by all who knew him. 

Due to social distancing rules, a private service was held for family. A mass and memorial service will be scheduled for a later date when restrictions are lifted. 

Memorials may be made to the Michael Napoleone Memorial Foundation (supporting pediatric cancer) @ P.O. Box 267, Batavia, NY 14020 or go to www.michaelshope.org to donate online.