April 7, 2020 - 4:27pm
John Patrick (Pat) Detine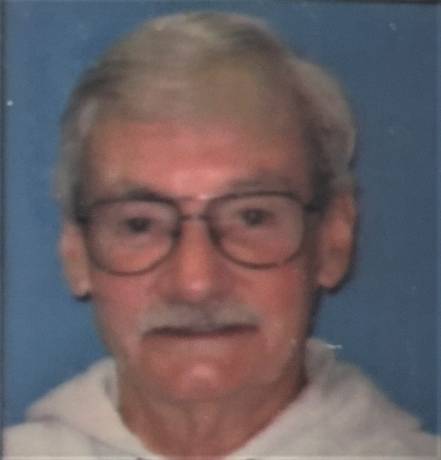 John Patrick (Pat) Detine, age 88, of Batavia passed away on Sunday April 5, 2020 at his home, under the constant care of his loving wife. He was a son of the late Nellie M. (McGee) Detine, and the late John C. Detine.
When a young boy the family moved from hometown Canandaigua to Buffalo during the city's industrial heyday. After graduating from South Park High, he joined the Air Force and achieved the rank of Airman 1st Class, serving as a cryptographer during the Korean War. Discharged honorably in 1952, Pat returned to Buffalo. There he met his future wife, Gertrude Krantz, settled down and started a family. Pat worked 38 years as Operations Manager for Calibrated Charts in Batavia. Though not college educated, he possessed an engineer's knowhow, tackling problems by patient tinkering and experimentation. He mentored many employees, and regarded all as family. He joined the Jaycees, and later became a member of BPOE (Elks) local 950. Pat played League Softball and relished Elks picnics, parties, and bingo, and served as the club's Sergeant at Arms. A fondness for sport grew early in him and he carried it through his life by playing golf and coaching Little League baseball. When receiving one of his lessons, a student was apt to hear him shout "Pay Attention"! He prized competition but put good sportsmanship first.
He loved history and devoured books on World War II and the American Civil War. After retiring from Calibrated he toured Civil War battle grounds and grew in his appreciation for the sacrifices made by men and women in arms. He was a fierce patriot, and cherished the brotherhood of service. Pat was an ardent Bills fan, and rooted against the Evil Empire (a.k.a., New York Yankees) as devoutly as he cheered his favored Mets or Tigers. As a sports fan and a human being, he favored the underdog.
Pat is survived by his wife of 64 years, Gertrude (Krantz) Detine, whom he married on July 16, 1955, daughters Sharon (Frank) Paparone and Brenda (Vic) Marchese; sons Mark (Karen) Detine and Paul (Aine) Detine; grandchildren Michael Paparone, Frankie Paparone, and Abbey Scalia and her fiancé, Brad Cohen; great-grandson Michael Paparone Jr., nieces, nephews and cousins. Pat was preceded in death by brother Louis (Elizabeth) Detine, sisters Donna (Francis) Holland, Jacqueline (Tom) Webber, Dolores, (Charles) Scheely and their spouses.
Private Services will be held on Wednesday, April 8 at Gilmartin Funeral Home & Cremation Co. Inc. and St. Joseph's Cemetery, where Pat will be laid to rest.
Memorials may be made by donor's choice in Pat's honor. For more information please call (585) 343-8260 or to sign a message of condolence please visit www.gilmartinfuneralhome.com. Arrangements completed by Gilmartin Funeral Home & Cremation Company, Inc. 329-333 West Main Street Batavia, New York 14020