April 17, 2020 - 11:04am
Jeremy J. Penna
NEW YORK CITY/BATAVIA - Jeremy J. Penna, 75, of New York City and Batavia, former partner with Manhattan Color in New York City, passed away Sunday, April 12, 2020, at Mount Sinai - Beth Israel Hospital in Manhattan following a brief illness.
Mr. Penna was born February 5, 1945, in Batavia, a son of the late Frank Penna, Sr.and the late Mary Colangelo Penna.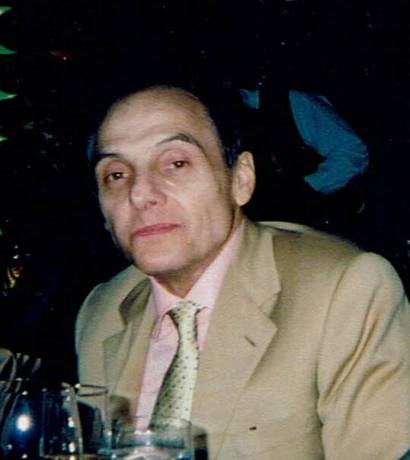 Survivors include his longtime companion, Kathleen Holohan; sister; Marianne (Michael) Kenny of Rochester; his brother; Frank Penna, Jr. of Batavia; nieces and nephews; Lisa (Tim) Cooney; Maria Nicole Penna who was also Jeremy's Goddaughter; Frank (Lisa) Penna, III and Sean (Lauren) Kenny; seven great-nephews; two great-neices; and his aunt; Amelita "Lee" Colangelo.
He is predeceased by a special uncle; Dante Colangelo and a special niece; Nicole Seward Farquar.
A graduate of Batavia High School, Monroe Community College and Stony Brook University, Jeremy was an Eagle Scout with Troop 8 at St. Anthony's Church where he received the Ad Altare Dei Award. An expert skier; he trained to be a ski instructor at the Bromley Ski Resort in Vermont. He loved to ski with his nieces, nephew and his Aunt Lee. Jeremy had so many interests, talents and a true zest for life and living it to the fullest. He loved music, attending concerts, dancing, boating and fishing with his nephew, Frank and great-nephews; Frankie and Angelo. Jeremy was a nature lover who enjoyed photography; cooking and going to the Farmer's Market with his niece, Maria and his great-niece, Marissa teaching them his tomato and zucchini recipe and his tomato and cucumber salad. Jeremy was a world traveler and enjoyed the family vacations to the beach house in Atlantic City. An animal lover, especially for dogs, he will be remembered for having a heart of gold. He was always willing to help family, friends, strangers and even four-legged animals at any time. An avid football and baseball fan, Jeremy was a lifelong New York Yankee fan and took his nephew, Frank to his first Yankee game.

There will be no visitation. Public graveside services will be held at a later date at St. Joseph's Cemetery, Batavia, Memorials in Jeremy's name may be made to Lollypop Farms, 99 Victor Road, Victor, New York 14450 - in memo line please write "In memory of Jeremy J. Penna" or to Genesee Cancer Assistance, 127 North Street, Batavia, New York 14020. To leave a condolence, share a story or light a candle in Jeremy's name, please visit www.bataviafuneralhomes.com.
Arrangements have been entrusted to the Bohm-Calarco-Smith Funeral Home, 308 East Main Street, Batavia.