May 11, 2020 - 5:18pm
J. Daniel "Dan" Galliford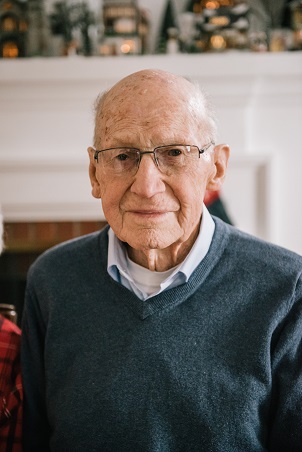 EAST BETHANY - J. Daniel "Dan" Galliford, Sr., 93, of East Bethany, passed away Saturday, May 9, 2020, at United Memorial Hospital in Batavia.
Mr. Galliford was born August 20, 1926, in Bethany, a son of the late Thomas and Lorene Rafter Galliford.
He was a General Foreman for Genesee County Highway Department where he worked for 39 years.  Dan also enjoyed operating his farm for 50 years. He was a member of the East Bethany Presbyterian Church since 1951, where he served as a Trustee and Treasurer. He was a member of the Bethany Fire Department from 1948 to 1964 where he was the Fire Chief from 1949 to 1952.  He was a board member and Past President of the East Bethany Cemetery Association and member of the Bethany Republican Committee for 15 years. Dan was a family man and he loved Clara, his children, grandchildren and great-grandchildren.
He is survived by his wife, Clara (Raymond) Galliford, with whom he recently shared a 75th wedding anniversary. They were married on November 10, 1944.  Also surviving are 4 children, James Galliford, Jr. of Batavia, Linda (Gerry) Fry, Jean George, and Douglas (Judy) Galliford all of East Bethany; a sister Florence Speed of Batavia; 10 grandchildren, James Daniel (Kirsten) Galliford, III, Laurie (Donald) Fox, Julie Fry, Melissa (Allen) Iovannisci, Sarah (Tim) Lemley, Stacey (David) George Macdonald, Michael (Kristen) George, Debbie (Frank) Drazen, Brian (Becca) Galliford and Mary (Steve) Skoczylas; 21 greatgrandchildren, several nieces, nephews, great-nieces, great-nephews and many friends.
He was the brother of the late Isabel Mitterling, Evelena McGee, Mary Lambert, Mabel Hilken and Ruth Reamer, George Galliford, Thomas Galliford and Herbert Galliford, Sr.
Private services will be held at the convenience of the family.   In lieu of flowers, memorials may be made to East Bethany Presbyterian Church, 5735 Ellicott Street Road, East Bethany, NY 14054.  A memorial service will be scheduled at a future date. 
The family would like to express their gratitude to the doctors and nurses at United Memorial Medical Center ICU, the staff at LeRoy Village Green Rehabilitation and Cindy Saeva at South Street Senior Care for their care and kindness throughout Dan's illness. 
Arrangements were completed by H.E. Turner & Co., Funeral Home of Batavia.  Please leave a leave a condolence, share a story or light a candle at www.bataviafuneralhomes.com.