May 21, 2020 - 3:51pm
Francis E. Dyrbala "Frank" "Whitey"
posted by
Ronald Konieczny
.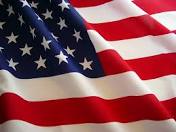 Francis E. Dyrbala "Frank", "Whitey", 87 of Alexander, passed away peacefully on Wednesday (May 20, 2020) at United Memorial Medical Center of a non-Covid related illness.
He was born September 12, 1932 in Batavia, NY, a son of the late Michael and Febronia (Caryk) Dyrbala, the youngest of ten children.
Mr. Dyrbala served his country with the U.S. Army from 1950-1953 in Korea and Germany. He was employed through the years with Trojan Industries, P.D. Service of Pavilion, Access Rentals and Skyworks, prior to his retirement. He was a member of Our Lady of Good Counsel Church in Darien for several years. Frank was also a member of Local #832-IUOE, lifetime member and past president of Alexander Fire Dept, Town of Alexander Assessor for over 30 years, lifetime member of Genesee Co. Fireman Assoc., WNY volunteer Fire Assoc. and past president of the WNY Fireman Water Drill Association.
He was predeceased by brothers, John, Joseph and Edward Dyrbala and sisters, Mary Ralston, Gladys Babiarz, Julia Dyrbala and Helen Van Buren.
Survivors include his wife of 63 years, Barbara Kearney Dyrbala. Four children, Mary Hotchkiss, Sharon (Dennis) Brown, Karen (late Kenneth) Taylor and John Dyrbala. Nine grandchildren, Thomas, Adam and Katie Hotchkiss, Sean, Michael and Tyler Brown, Kyle Taylor and Anthony Dyrbala and Victoria Selesky. Also survived by eleven great-grandchildren; brother, Adam Dyrbala and sister, Teresa Bevington.
Services will be held privately at the convenience of the family with burial in the future WNY National Cemetery.
Expressions of sympathy may be shared with the family at: www.mcandrewfuneralhomes.net.
ARRANGEMENTS WERE ENTRUSTED TO THE J. LEONARD McANDREW FUNERAL HOME, LLC, 2 BOGUE AVE., BATAVIA, NY 14020. RONALD KONIECZNY II, DIRECTOR.