May 22, 2020 - 10:08am
Edwin E. Lathan
posted by
LaVern Falcone
.
LeRoy ~ He was born December 30, 1946 and passed away May 20, 2020 with his family present.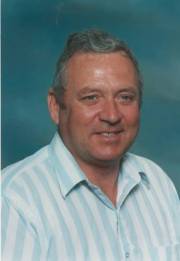 Born to the late Edwin and Lou (Shepard) Lathan, Ed spent most of his life in the house where he was born and raised for almost 70 years.  He spent 55 years married to the love of his life, Grace Parmelee, whom he married April 3, 1965.
     Graduating from Le Roy in 1965, he took on many jobs to provide for his family, some of the most cherished, was working with his father-in-law, John Parmelee.  He drove truck for many companies, finally retiring from Wegmans, so that he could join the carnival, which he enjoyed working with until December 2019.
     He belonged to the Genesee County Agricultural Society, Inc. where he served as President, as well as many other titles. He was an active member of the Moose and also the Hooks and Ladder.
     He is survived by his wife Grace; children, Margaret (Peggy), John and Dorothy;
grandchildren, Michael Lathan, Jeffery Kohorst, Amanda Harvey (Josh Tabor), Alyssa Wood, Benjamin Lathan, and Edwin Lathan; 8 great- grandchildren; sisters, Ann (Joe) Pokorny and Cyndee Freeman; sisters-in-law, Charlotte Uberty, Frances Shirley and Johnette Parmelee; special friends David Clark, Amy Kohorst, and Kevin Jankiewicz, along with many nieces and nephews.  His family is thankful for his friendship with Mike Jensen and Brian Williams.  
     We are happy to say Ed is 'On the Road Again' to meet up with his parents, Edwin and Lou Lathan, his In-Laws, John and Beatrice Parmelee, but especially his namesake and son, Edwin, who passed away in 1994.
     Services will be private at the convenience of the family, with a celebration of life to be held at a later date. Memorials may be made to the American Legion of Le Roy. 
     Your memories and condolences may be shared with Ed's family at www.falconefuneralhome.com.
     Mr. Lathan and his family are being cared for by the Falcone Family Funeral & Cremation Service Inc. in LeRoy.  585-768-2400