May 27, 2020 - 11:21am
Virginia M. Nichols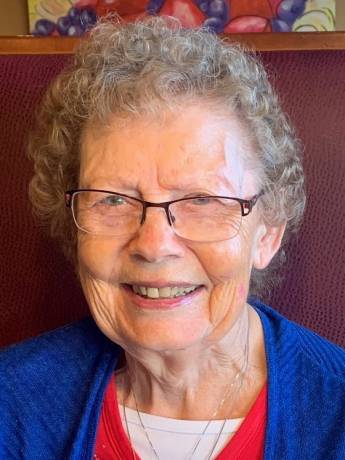 Virginia M. Nichols, (92) of Corfu passed away peacefully on May 24, 2020 at The Harbor Chase Center in Dr. Phillips, Florida. She was born December 10, 1927 in Attica, NY. The daughter of the late Robert H. Allen and Marian Allen.
Mrs. Nichols enjoyed her work as a senior typist for many years at the Dept. of Social Services for Genesee County and was a member of the Cornerstone Church in East Pembroke.
Virginia relocated to Florida in 2015. She enjoyed many outings on a regular basis here in Orlando and special Dessert dates with Makaila. She was thrilled to meet her last Great Grand-daughter Rowan this past year. She loved her Bingo, Wii Bowling, and Exercising daily.
Virginia is preceded in death by her loving husband Fred (Jan. 16, 2012) and enjoyed at the time, more than 63 years of marriage. Fred was an employee of Niagara Mohawk for 42 years, along with her brother Roger Allen who was killed in WWII at the age of 21 serving his country, and her loving sister Marilyn Votry.
She is survived by her sons Roger (Lorna) of Cudjoe Key, Fl., Mark of The Villages, Fl., and Steve (Cheryl) Nichols of Windermere, Fl. Four Grandchildren, Makaila Nichols, Brooke (Gabe) Miltner, Lindsey (Shawn) Gibbons of Colorado, Shelby Carr of Washington. Three great grandchildren, Rowan Miltner, Colby and Bailey Carr and Jayden Gibbons.
There will be no calling hours due to the Corona Virus. Internment will take place in the Grandview Cemetery next to her beloved husband Fred in mid-June.
Memorials may be made to the Cornerstone Church 2583 Main St. East Pembroke, NY 14056.  To leave a message of condolence please visit www.gilmartinfuneralhome.com or for more information call (585) 343-8260. Arrangements completed by Gilmartin Funeral Home & Cremation Company, Inc. 329-333 West Main Street Batavia, New York 14020.