June 1, 2020 - 10:07am
Dean R. Lawrence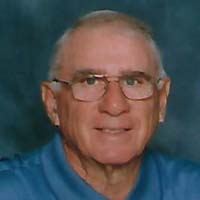 Corfu - Dean R. Lawrence, 89, passed away Saturday, May 30, 2020.
Dean was born December 4, 1930, to Harold and Jessie Lawrence of Attica, NY and attended Attica Central School, graduating in 1948.
Following graduation, Dean worked in a Golf Pro Shop in Bradford, PA, then joined and served in the United States Navy from 1950 - 1954. After returning home, he managed Newell's Dairy in Attica for several years and then managed Genesee Farms Dairy in Batavia. When Corfu constructed their new sewer treatment plant, Dean was Supervisor of the Corfu Water and Sewer Department Plant until his retirement.
Dean was a life long member of the Attica Golf Course. He loved playing the game with his friends and enjoyed competing in the many area tournaments. He also enjoyed fishing, gardening, yard work and especially spending time with his grandchildren. Dean also enjoyed watching baseball, football, hockey and golf on TV and truly enjoyed his 20 plus winters in Florida.
Dean is survived by his loving wife of 64 years, Sue; his daughter Laural; grandsons David Lawrence, Nicholas, Matthew and Paul Ianni; a brother, James Lawrence of Alexander and many nieces and nephews.
Dean is predeceased by his parents Jessie and Harold Lawrence; brother, Harold; sisters, Marian, Ina, Lois and Janet; a son, Christopher; granddaughter Angela and grandson Lyle.
There are no services at this time because of COVID 19 restrictions. A graveside memorial service will be held at a future date.
Memorials in memory of Dean may be made to the charity of the Donor's Choice.