June 18, 2020 - 2:01pm
Donald L. Dumbleton
posted by
Ronald Konieczny
.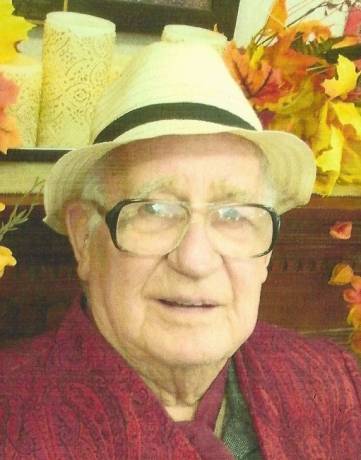 Donald L. Dumbleton, 94 of Batavia, passed away peacefully Tuesday (June 16, 2020) at the New York State Veterans Home in Batavia.
He was born July 30, 1925 in Silver Springs, NY, a son of the late Lloyd and Elizabeth Chasey Dumbleton.
Mr. Dumbleton was a proud U.S. Navy Veteran of World War II and served with the National Guard in Batavia. He was employed by New York Telephone prior to his retirement where he was an installation and repair technician. He was a Past Commander of the Glenn S. Loomis American Legion Post 332 and member of the Beachhead Veterans Club in Alexander and the Telephone Pioneers of America. Don was also involved with the Attica Rodeo for several years. He enjoyed travelling especially on fishing trips to Canada with his sons. He lived life to the fullest, enjoying family and friends with a smile on his face.
He was the husband of the late Fay Johnson Dumbleton who died May 26, 2013. Brother of the late Basil Dumbleton, Jack Dumbleton and Lt. Robert Dumbleton, who was a bomber pilot, missing in action in the Pacific during World War II.
Survivors include his daughter, Cathy Monachino of Batavia. Sons, David Dumbleton of Wyoming, NY and Steven (Cindy) Dumbleton of LeRoy.  Brother, Richard (Jean) Dumbleton of Georgia and sister in-law, Thelma Dumbleton of Canandaigua. Also survived by 5 grandchildren and 6 great-grandchildren.
Funeral services will be private at the convenience of the family with full military honors in Elmwood Cemetery, Silver Springs, NY. Expressions of sympathy may be shared with the family at: www.mcandrewfuneralhomes.net.
ARRANGEMENTS WERE ENTRUSTED TO THE J. LEONARD McANDREW FUNERAL HOME, LLC, 2 BOGUE AVE., BATAVIA, NY 14020. RONALD KONIECZNY II, DIRECTOR.