June 19, 2020 - 11:14am
Teresa A. Griffin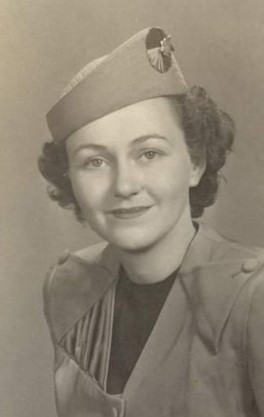 On Tuesday, June 16, 2020, Teresa A. Griffin passed away peacefully at the age of 93 after saying goodbye to her loving children. Teresa was the daughter of the late Louis and Florence (Gail) Klamet of Bonner Springs, Kansas. She is also predeceased by her devoted husband John J. Griffin, her son Michael Griffin, and eight siblings.
She was a flight attendant for Trans World Airlines before marrying and raising her children. Her Catholic faith was the heart and soul of her being. Her family was the most important part of her life.
She is survived by her children Teresa C. Griffin, Peter Griffin, Carolyn Griffin, Anne Statz, Melinda (Richard) Purpura, Thomas Griffin, Catherine (John) Muller, Jacqueline Shares, Patricia (William) Hayles, Jane (Daniel) Kress, grandchildren Daniel Kress, John (Amanda), Annie, Megan, and Mary Hayles, Emma and Molly Shares, Thomas & Carolyn Muller, Peter (Erin Sinclair), Rachel and Kara Purpura, Melinda (Cody) Bigler and David Statz and  Milton Griffin, her sister Ruth Martin, sister-In-law Patricia Becker, many dear friends, especially  Jack and Judy Sabatino, and many nieces and nephews.
Friends are invited to call on Thursday June 25, 2020 from 4:00-7:00PM at Gilmartin Funeral Home & Cremation Company, Inc. 329-333 West Main St. Batavia, New York 14020 (due to the COVID 19 virus, calling hours will be limited to 25% of the Funeral Home's normal capacity, visitors may be asked to wait outside as we follow the New York State guidelines). A private Mass of Christian Burial will be held at Resurrection Parish in Batavia. Mrs. Griffin will be laid to rest in St. Joseph's Cemetery.
In lieu of flowers please consider a contribution to a charity of your choice. To leave a message of condolence please visit www.gilmartinfuneralhome.com or for more information call (585) 343-8260. Arrangements completed by Gilmartin Funeral Home & Cremation Company, Inc., 392-333 West Main Street, Batavia, New York 14020.