June 22, 2020 - 1:31pm
Richard M. Clark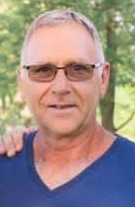 Richard M. Clark, 65, of Batavia passed away on Saturday June 20, 2020 at the Erie County Medical Center in Buffalo. He was born on December 13, 1954 to the late Maynard Clark and Evelyn (Gross) Clark of Batavia.
Rick will forever be adored as a loving and devoted Husband, Father, Grandfather, son, brother, family member and friend. He was a man of great faith who always had a smile on his face and true joy in his heart. His three passions included his family, his faith, and his gardening. Rick was a member of St. Paul Lutheran Church and served on St. Paul's school board. He took great pride in being a successful business owner of Batavia Garage Door, and the impact he made on the local community. He will be deeply missed but always cherished and remembered for the amazing man that he was.
In addition to his mother, Rick is survived by his loving wife; Judy (Kabel) Clark of Batavia; sons Timothy (Stefanie) Clark of Batavia and Jason (Melissa) Clark of Rochester; siblings Linda (Andrew) Doll of Rochester, Duane (Shannon) Clark of TN., and Kathy (Tom) Antinore of Batavia; grandchildren Logan, Alexa, Emma, Johnny and Timmy Clark, along with many nieces and nephews.
Friends are invited to call on Wednesday June 24, 2020 from 3:00-7:00PM at Gilmartin Funeral Home & Cremation Company, Inc. 329-333 West Main St. Batavia, New York 14020 (due to the COVID 19 virus, calling hours will be limited to 25% of the Funeral Home's normal capacity, visitors may be asked to wait outside as we follow the New York State guidelines). A private Funeral Service will be held for the immediate family.  Rick will be laid to rest in Grandview Cemetery.
In lieu of flowers, memorials may be made to the St. Paul Lutheran School 31 Washington Ave.  in Batavia. To leave a message of condolence please visit www.gilmartinfuneralhome.com or for more information call (585) 343-8260. Arrangements completed by Gilmartin Funeral Home & Cremation Company, Inc., 392-333 West Main Street, Batavia, New York 14020.