June 23, 2020 - 4:35pm
Earl L. Geer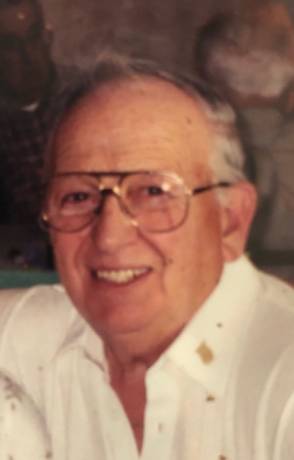 Earl L. Geer, 84 of Alexander, passed away (not from COVID – 19) on Monday, June 22, 2020 at Unity Hospital in Rochester. He was born February 2, 1936 in Alexander, to the late Howard (Marion Lance) Geer. He is preceded in death by brother Norris (Lois A.) Geer and sister Doris (Stuart) Phillips; brothers-in-law George Murphy and Henry Kelver.
Earl was a 1953 graduate of Alexander Central School. Spent two years in the United States Army stationed at Fort Story, VA, in the amphibious unit. He was co-owner of Geer Farm Services, Inc. and member of Alexander United Methodist Church where he served as trustee for many years. Earl was a life member of Alexander Fire Department, Inc. where her served as Secretary from 1962-1965 and treasurer from 1966-1982. He earned Fire Service Award in 1982, member of the fire department bowling team which were state champions in 1966 and played trumpet in the Firemen's Marching Band for many years. Mr. Geer enjoyed square dancing, camping, playing cards, working and being with his family.  
He is survived by his beloved wife Ruth M. (Hall) Geer whom he married February 15, 1958; sons Kevin E. (Sue) Geer of Hamlin; Keith E. (Ela) Geer of Purdon, TX; Jeffrey S. (Kathy) Geer of Alexander; sisters Norma Kelver of Strykersville, Phyllis (Chet Robinson) Murphy of Collegeville, PA; grandchildren Stephani (Jason) Austin of Norwich, NY; Kristin (Peter) Lawrence of Hamilton, NY; Michael Geer of Batavia; Mari (Paul) Hamilton of Batavia; Brett (Kelly) Geer of Purdon, TX; Dylan and Sean Geer of Hamlin; great-grandchildren Oakley, Rowan, Cooper Lawrence; Jeremiah Austin; Brett Geer II; Anthony Hamilton, along with several nieces and nephews.
Friends are invited to call on Friday, June 26, 2020 from 4 to 8 PM at Marley Funeral Home, LLC, 135 Main Street, Attica, New York 14011. All social distancing should be expected and only 25% occupancy of the Funeral Home at a time. A private Funeral Service will be held for the family. He will be laid to rest in Mt. Pleasant Cemetery, Alexander.
In lieu of flowers, memorials may be made to Alexander United Methodist Church, 10540 Main Street, Alexander, NY 14005; Mt. Pleasant Cemetery C/O Ruth Geer, or Alexander Fire Department & Rescue Squad, P.O. Box 336, Alexander, NY 14005. For more information please call (585) 591-1212 or to leave a message of condolence visit www.marleyfuneralhome.com. Arrangements completed by Marley Funeral Home, LLC. 135 Main Street, Attica, New York 14011.