June 26, 2020 - 3:41pm
Kenneth Allen White
posted by
LaVern Falcone
.
Kenneth Allen White, age 68, of LeRoy, New York, passed away on Wednesday June 24, 2020.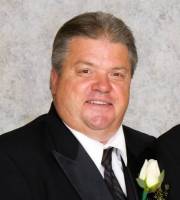 Ken was born on December 14, 1951 in Batavia, New York to the late Richard and Arnes (Clark) White.  He grew up in Pavilion, New York and later moved with his family to Cincinnati, Ohio at the age of 11.  A few years later, he returned to Pavilion, before finally settling in LeRoy, New York which he called home for the next 50 years.
     Ken worked for Eastman Kodak in Rochester, New York for over 40 years, eventually becoming Manufacturing Manager.  He received an Associate's degree in Manufacturing Technology from the Rochester Institute of Technology.  He also co-owned and operated Dargan's Hotel and Restaurant on Lake Street in LeRoy for several years.
     A loving husband and devoted father, his passions were sports, music, grilling, and above all else – family.  Ken was dedicated to coaching youth sports, including youth football and 11 years coaching LeRoy Little League.  He was a father figure to many and will be remembered by his family and friends for his easy-going style and his great sense of humor. 
     Ken is survived by his wife of 47 years, Linda (Caccamise) White; his three sons, Brandon (Kristy) White of Gibsonia, PA, Bryan (Jolene) White of Hawley, PA, and Jayden (AyJay) White of Auburn, NY; his two sisters, Janet Urtel and Diane Hume; his brother, Robert White; his four grandchildren, Matteo White, Juliana White, Leo White, and Siena White; and many other close family and friends.
     He was preceded in death by his parents, Richard and Arnes (Clark) White; and his brother, Randall White. 
     A private burial will take place at Stafford Rural Cemetery, with a memorial service to be held at a later date.
     In lieu of flowers, memorial donations may be made to the American Legion of LeRoy or to a charity of the donor's choice.  
     Your memories and condolences may be shared with Ken's family at www.falconefuneralhome.com.