June 27, 2020 - 3:25pm
Mrs. Patricia M. Preston
Patricia M. Preston, age 82, passed away peacefully on May 10, 2020 after a brief battle with the Covid-19 virus. She was born August 30, 1937 in Batavia, New York to Cecil and Helen Wujick Moscicki. She married her husband of almost 60 years, Willard D. Preston III, in November of 1958, who preceded her in death in 2018.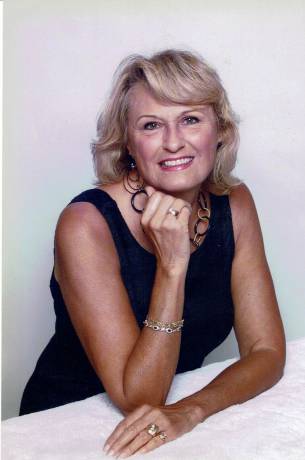 Patricia was a member of the first graduation class of Notre Dame High School in Batavia, and a graduate of Rochester Business Institute. Patricia retired from the Genesee County Sherriff's office where she worked as payroll coordinator for many years.
Patricia loved to spend time with her family. She especially enjoyed her family's visits to The Villages, FL, where she and Willard spent much of their retirement. She loved golf cart rides and dancing in The Village Square with her grandchildren. She never missed an opportunity to join her family for a trip to the beach, or amusement park.
Patricia is survived by her brother, Robert Moscicki of Leesburg, FL; her three children Sharon (Alan) Porch of Bluffton, SC;  Linda (Michael) Bushart of Webster, NY; and Duane (Pamela) Preston of Batavia, NY; and nine grandchildren Mallory Porch, Mackenzie Porch, Caitlyn Porch, Christian Bushart, Aaron Bushart, Rachel Bushart, Kyler Preston, Evan Preston and Julia Preston. All of these she loved and touched deeply.
There are no prior visiting hours. Her Mass of Christian Burial will be held on Monday, June 29 at 10:00 am at St. Joseph's Church, 303 East Main Street, Batavia (PLEASE NOTE CHANGE IN SERVICE LOCATION) Burial will follow in St. Joseph's Cemetery, Batavia. In lieu of flowers, donations may be made to the American Diabetes Association, 4955 N Bailey Ave #217, Amherst, New York 14226. Arrangements have been entrusted to the H.E.Turner & Co. Funeral Home, Batavia.