July 11, 2020 - 12:45pm
Thomas F. Kleps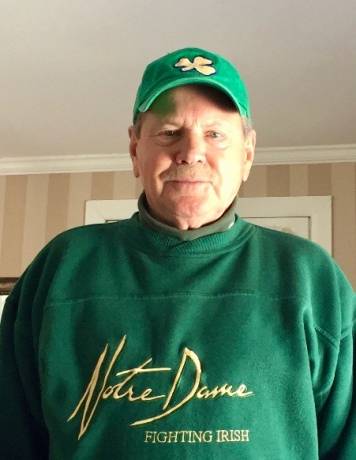 CORFU - On Thursday, July 9th, Tom Kleps, loving husband and father of six children, passed away at the age of 82.
Tom was born on March 21, 1938 in Batavia, NY to Albert and Katherine Kleps. He entered the Marine Corps after high school and was stationed in Kanaloa Bay, Hawaii. Upon discharge he became a fireman for the city of Batavia and then eventually retired after a long tenure on the railroad with Conrail. On July 11, 1959 he married his high school sweetheart, Karen Kasmarek. They raised 2 sons, Tommy and Timmy, and 4 daughters, Katherine, Tammy, Colleen and Karyn.
He had a passion for fishing and golf and was an avid supporter of all sports at his alma mater Notre Dame High School. He was especially fond of watching his grandchildren excel in sports and academics. For those that knew him best, he was one of a kind. He was also very fond of bragging about his children and grandchildren to anyone that would listen. He was a very proud man.
Tom was preceded in death by his father, Albert, his mother, Katherine as well as his brother Jerry. He is survived by his wife Karen, his six children, Katherine, Tammy, Tommy, Timmy, Colleen and Karyn, 3 brothers and 4 sisters. He was especially proud of his 16 amazing grandchildren.
Due to current Covid concerns, a celebration of Tom's life will be held at a time/date TBD. In lieu of flowers, donations may be sent to his beloved Notre Dame High School, 73 Union St, Batavia, NY 14020.
Please leave a condolence, share a story, or light a candle at www.bataviafuneralhomes.com. Arrangements for Tom were entrusted to Bohm-Calarco-Smith Funeral Home, 308 E. Main Street, Batavia.