July 12, 2020 - 3:07pm
ROSEMARIE NICOMETO
posted by
Michael Tomaszewski
.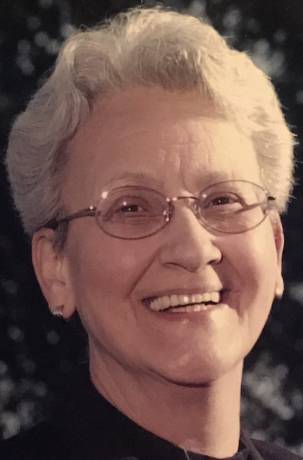 ROSEMARIE NICOMETO ~ Age 83, of Oakfield, NY, died unexpectedly Thursday morning July 9, 2020. Her life began on Garibaldi Street in Oakfield. She was born on November 8, 1936 to the late Antonio and Lena (LaBue) Nicometo. Early on the family moved to Main Street where Rose grew up, excelling during high school in both English and Latin. She was awarded a scholarship to earn an English degree from Cortland State Teacher's College, though chose to marry and start a family. She achieved her dream to become a teacher in recent years by working with the Oakfield-Alabama School District as both a teacher's aide and bus aide, endearing herself to staff as "Miss Rose" and to students as "Grandma Rose." Prior to this she also worked at Genesee Community College.
A faithful member of St. Padre Pio Parish in Oakfield, she is preceded in death by siblings, John J. Nicometo and Frances Matla.
Surviving are her loving children, John A. Lechner of IA, Steven E. (Jennifer) Lechner of NC and Tammy A. Lechner (Adrienne Helitzer) of CA; cherished grandchildren, Bridget Ann Lechner-Scholl, Jenna Rose Lechner-Maules, Brett Dylan Lechner, Montana Kimberly Lechner, Breann Elizabeth Lechner, Grace Lora Rose Lechner & Abera James Lechner; brother, Sam (Sharon) Nicometo of SC along with several nieces and nephews.
Please join the Nicometo family in Celebrating Rose's Mass of Christian Burial 10a.m. Thursday July 16 at St. Padre Pio Parish (Oakfield Site). She will be laid to rest in the church cemetery with her parents and memorials are suggested to a charity of the donor's choice.
PLEASE NOTE: Due to the ongoing COVID-19 Epidemic all social distancing guidelines will always be in place and masks worn while in church.
Please share words of comfort with the Nicometo family at www.tomaszewskifh.com and for more information please call Michael at (585)343-7500.
THE FAMILY OF ROSEMARIE NICOMETO IS BEING CARED FOR BY THE MICHAEL S. TOMASZEWSKI FUNERAL & CREMATION CHAPEL, LLC 4120 WEST MAIN STREET ROAD BATAVIA, NEW YORK 14020.