July 27, 2020 - 1:37pm
Kelly Brooks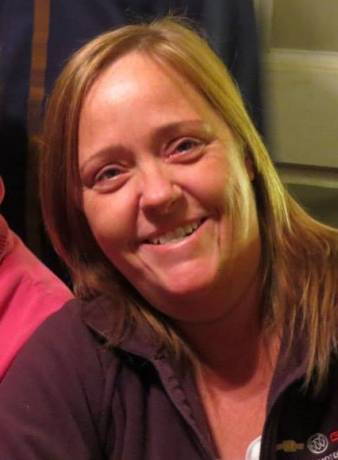 Kelly Brooks of Lockport died on July 25th, surrounded by loved ones. 
She was born on September 14th 1971 to David and Phyllis Brooks of Alabama NY. 
A devoted daughter, sister, mother, and aunt, she is survived by her parents, a daughter, Kelsey Price, sisters; Tammy (Mark) Cassidy, Dawn (Todd) Wheeler, Amy (Louis) Brooks, and many aunts, uncles, nieces, and nephews. She is also survived by long time friend Daniel Price and his daughters Jessica and Geraldine Price. 
Known to most simply as "Hubser", she valued nothing more than her friends and family. She was especially devoted to her young nieces, nephews, and great nieces and nephews whom she spoiled relentlessly, not only with material things, but with love, fun and laughter. 
There will be no public services, a celebration of Kelly's life will be held privately at a later date.  In lieu of flowers, memorials may be made to Roswell Park Cancer Institute, Elm & Carlton Streets, Buffalo, NY 14263 or Niagara Hospice, 4675 Sunset Drive, Lockport, NY 14094.
Please leave a condolence, share a story, or light a candle at www.burdettandsanford.com. Arrangements were entrusted to the Burdett & Sanford Funeral Home in Oakfield.