August 27, 2020 - 3:31pm
Kathy E. Koers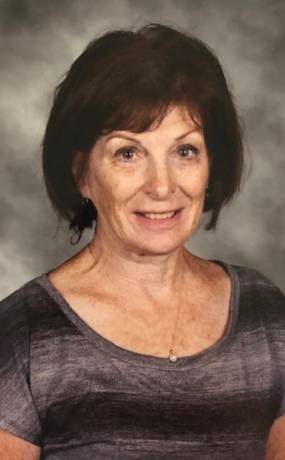 Kathy E. Koers, 63 of Attica, passed away peacefully surrounded by her family on Wednesday, August 26, 2020 at Gateway Home. She was born September 30, 1956 to Joseph (Elaine Stumm) Amedick of Darien Center.   
Kathy was a devoted wife, mother, oma, and teacher.  Family was everything and her life revolved around her 6 grandboys.  Oma, as she was affectionately referred, loved to spoil and read to her grandbabies as much as she could.   Through her passion for reading, she touched the hearts of countless children during her 20 years of teaching at Alexander Central School.   Music was equally as important to her.  Kathy spent every Sunday playing organ at St. Paul's Church and a couple evenings a week teaching piano to children.   When she wasn't teaching or spoiling her grandboys she focused on raising Hungarian Vizslas and riding her beloved horse Ernie.   Kathy only knew how to love.   That love will live on through everyone she impacted in her little community of Alexander.   She will be deeply missed by her family, friends, and students. 
She is survived by her beloved husband Arend Koers of Attica; children Michael J. (Amy) Koers of Russell, PA; Justin J. (Jessica) Koers of Harpers Ferry, WV; Danielle (Kyle) Paganello of Attica; sisters Karen (Gary) Beideck of Darien; Amy (Jerry) Willard of Darien; 6 grandsons, Mason, Logan, Tyler, Cullen, Waylon and Finley; along with several nieces and nephews.  
Friends are invited to call on Saturday, August 29, 2020 from 1 to 4 PM at Marley Funeral Home, LLC, 135 Main Street, Attica, New York 14011. Funeral Services will be held privately for the family. She will be laid to rest in Forest Hill Cemetery, Attica.   
In lieu of flowers, memorials may be made to Gateway Home, 91 Main Street, Attica, New York 14011. For more information please call (585) 591-1212 or to leave a message of condolence visit www.marleyfuneralhome.com. Arrangements completed by Marley Funeral Home, LLC. 135 Main Street, Attica, New York 14011.