August 31, 2020 - 9:03am
Richard Charles (Dick) Holbrook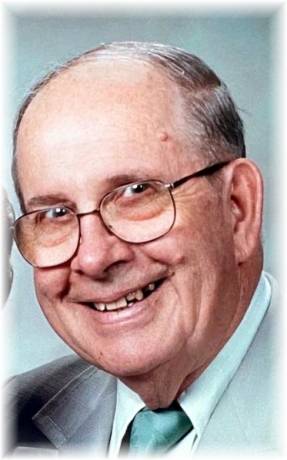 Richard Charles (Dick) Holbrook went to be with the Lord on August 25, 2020. He was born on February 13, 1928 to Esther Rose Stumm and Louis Henry Holbrook in Buffalo, N.Y.
Dick was a devoted husband, father, grandfather, great-grandfather, dairy farmer, genealogist, and WWII veteran.
After graduating early from Attica High School, Dick enlisted in the US Navy in March 1946. He served in the Navy Air Corps Group VA 9V as 3rd Class Petty Officer on the USS Philippine Sea as rear gunman on SB2C Helldiver aircraft. Following his return, he met Shirley Thelma West, who was working as a bank teller in Attica. They married June 9, 1951 and celebrated 67 years of marriage at the time of her passing on June 21, 2018. Dick was a dairy farmer in Orangeville for many years then worked as a supervisor at the Attica prison farm.
Dick is preceded in death by his beloved wife Shirley Thelma Holbrook, mother Esther Rose Underwood, and father Louis Holbrook.
Dick is survived by his son John (Terry) Holbrook of Sykesville, MD; daughter Janet (Robert) Monaco of Las Vegas, NV; grandchildren Lindsey (Andrew) Delis, Phillip (Amanda) Holbrook, Christine, Jialing, and Ryan Monaco; great-grandchildren Benjamin and Eleni Delis; brother Roger (Trish) Underwood; and cousins Judy (David) Breckenridge and Elaine (Joseph) Amedick.
A private viewing will be held for immediate family Saturday, September 5, 2020 at Marley Funeral Home, followed by a 2 p.m. graveside service at Pleasant View Cemetery for anyone wishing to attend.  The cemetery is adjacent to Orangeville Immanuel United Church of Christ, 2165 Exchange Street Road, Attica. The family understands Covid-19 concerns, and respects decisions not to attend. For those attending, social distancing should be practiced, and face coverings worn.
In lieu of flowers, donations may be made in Richard C. Holbrook's name to Orangeville Immanuel United Church of Christ Perpetual Trust, c/o Eddie Hirsch, 10332 Old Creek Road, Alexander, N.Y. 14005-9745. For more information please call (585) 591-1212 or to leave a message of condolence visit www.marleyfuneralhome.com. Arrangements completed by Marley Funeral Home, LLC. 135 Main Street, Attica, New York 14011.