August 31, 2020 - 3:42pm
Mrs. Gisela Elizabeth Fueglein
It is with great sadness that the family of Gisela Elizabeth Fueglein announces her passing on Sunday, August 30, 2020, at the age of 83.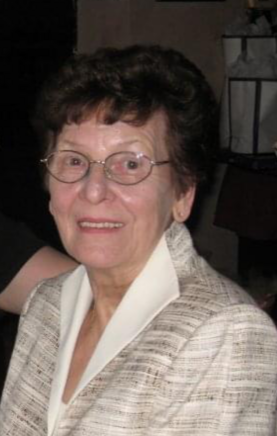 She was born February 18, 1937 in Bergrheinfeld, Germany and traveled to Batavia with her husband in 1955. Shortly afterwards she became the proud owner of "Gisela's Beauty Shop," which she operated until 2001.  She devoted over 20 years of selfless volunteer work as an aquatic instructor in the 'rusty hinges' program.
Gisela will be forever remembered by her beloved husband of 63 years, Eric. She is preceded in death by her loving daughter Tamy (Mark) Butcher. She will be fondly remembered as the best Omi to Aimee (Adam) Snyder and Kimberlee (Brian) Carpenter and to four great grandchildren (Ava, Colin, Evan, and Owen).
Private funeral services will be held at the convenience of the family with entombment in St. Joseph's Mausoleum. In Lieu of flowers, please send donations to give.ocrahope.org or Ovarian Cancer Research Alliance, 14 Pennsylvania Plaza, suite 2110, New York, NY 10122. To leave a condolence, share a story or light a candle in her memory, please visit www.bataviafuneralhomes.com.
Arrangements have been entrusted to the Bohm-Calarco-Smith Funeral Home, 308 East Main Street, Batavia.