September 10, 2020 - 11:41am
Linda Carol Holz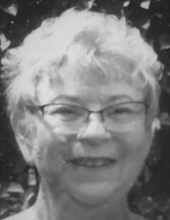 Linda Carol (Hawks) Holz, 73, of Silver Lake, NY passed away Tuesday, Sept. 8, 2020. The oldest of eight children born to the late Burdette and Carol Hawks, Linda grew up in Buffalo. She met firefighter Theodore "Ted" Holz at a lake gathering and they married a year later on Sept. 17, 1965.
Linda was a self-employed hairdresser and former partner in business of Reflections in Design. After retiring, she moved to Silver Lake in 2000 where with her husband she designed their Old Orchard Beach home known for its turret, porch overlooking the lake, and the gardens surrounding the waterfront property. She joined Silver Lake Association to make new friends and learn about the lake community. Through SLA, she represented her tract at the lake and Castile Planning Board. She was the energy behind SLA's Homeowner of Distinction program that she chaired for ten years and that SLA is renaming after her in tribute. Linda always enjoyed sewing, knitting and quilting. As a teenager, she made her own clothing and later made dresses for granddaughters. Linda loved vacations in Hawaii where she attended workshops of touring artists, learning from them as well as the various sections of Maui. She and Ted treated their grandchildren to ice cream parties and mystery trips to bring the cousins together. The trips included Letchworth, the Erie Canal, Mt. Morris Dam, Mumford Museum, Strong Museum of Play and perhaps their favorite, House of Guitars where the music-loving kids could buy vintage vinyl records. "We always did something they could learn from," Linda said.
Linda is survived by her husband, Ted; sons Michael Burdette (Beth) Holz of Pennsylvania, Eric of North Carolina and T.J. (Karen) Holz of Hilton; grandchildren: Teddy, Audrey, William, Molly and Rebecca; sisters: Barbara (Richard) Giezentaner of MI, Patricia (Scott) Mathison of TX, Sandra Deleon of TX, Cynthia (Charles) Nicol of MI, Christina (Paul) McBride of FL and MD, Steven (Mary) Hawks of MI and Robert (Marta) Hawks of CA.
Family and friends may call from 2-4 and 6-8pm on Monday September 14th at Eaton-Watson Funeral Home, LLC. 98 N. Main St in Perry. A Mass of Christian Burial will be held on Tuesday September 15th at 10:00am at St. Mary's Church in Silver Springs. Linda will be laid to rest in St. Michael's Cemetery in Williamsville, New York.
Memorial contributions may be made to the Wilmont Cancer Center 601 Elmwood Ave. Rochester, NY 14642. Or plant a flower in Memory of Linda. To leave a message of condolence please visit www.eatonwatsonfuneralhome.com or for more information call (585) 237-2626. Arrangements completed by Eaton-Watson Funeral Home, LLC, 98 North Main Street, Perry, New York 14530.