September 15, 2020 - 2:41pm
Dennis J. Wittman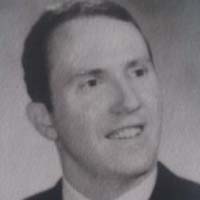 Batavia, NY: Dennis J. Wittman passed away peacefully at Charlotte House, North Java, NY on July 1, 2020 and was born on June 2, 1943 in Buffalo, New York the late Jerome and Evelyn (Hamilton) Wittman. Dennis is survived by his wife, Carol (Chmielowiec), daughter, Holly (Michael) Stoddard of Honeoye, NY, daughter, Jennifer (fiancée, Alfred Flores) of San Antonio, TX, sister, Kathie (Paul) Beaulieu of Cheektowaga, N.Y., brother, Philip (Nancy) of Akron, NY, brother in law, Dr. A. Steven Bangs of Long Island, NY, sister in law, Marsha Deman of Defiance, Ohio  and nieces, nephews, great nieces and nephews and great-great niece and nephew and his dear Husky Buddy, Kodah. Predeceased in death by his brother Allan Wittman, sister in law, Jeanette Bangs and sister in law, Dolores Clark.
Dennis was a graduate of Cleveland Hill High School, State University of New York at Buffalo, Wadhams Hall Seminary and University of Rochester. He was employed by Genesee County first as a Probation Officer from 1969 to 1980 and from 1980 to 2005 as first Director of Genesee Justice with the Genesee County Sheriff's Department.
Dennis incorporated the Restorative Justice model to the program and Genesee Justice received world-wide notoriety and was recognized as a leader in promoting victims' rights.  His career spanned traveling to 44 states, 6 Canadian Provinces and Japan speaking on Genesee Justice.
Dennis was a member of Ascension Parish, Batavia, New York. He was Vice President of the Sacred Heart Holy Name Society, President of Sacred Heart Parish Council, Religious Education Teacher and Pre-Cana Instructor with his wife.
Updated Arrangements:  Family and friends may call on Wednesday, September 23rd, from 4 – 7 p.m. at the Kevin W. Dougherty Funeral Home Inc., 21 Big Tree Street, Rte 15 & 20A, Livonia, NY.  A Private Mass of Christian Burial will be held at Ascension Parish, Batavia, NY.  Burial will be immediately following Mass at St. Joseph Cemetery, Batavia, NY. In lieu of flowers memorials may be made to Charlotte House, P.O. Box 123, 4316, Route 98, North Java, NY 14113, Ascension Parish, 17 Sumner Street, Batavia, NY 14020 and MUSH Rescue Inc., 12820 Wyngate Trail, Alpharetta, GA 30005.   To send a condolence or share a memory please visit:  www.doughertyfuneralhomes.com
*Please note the funeral home will be operating at a limited capacity per state guidelines.  New York State requires those in attendance to adhere to the guidelines related to social distancing and face coverings.