September 16, 2020 - 8:51am
Darrell A. Rivers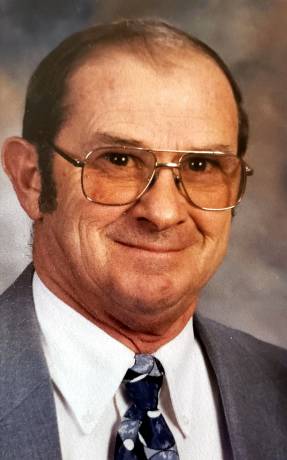 Darrell A. Rivers, 79, of Batavia passed away peacefully on Saturday May 2, 2020 under the care of Hospice Buffalo after a lengthy and courageous battle with cancer. Darrell was born on October 30, 1940 at his home in Canton, NY to the late Allen and Sally Rivers.

Surviving are his loving wife of nearly 60 years; Eleanor Ann (Barnhart) Rivers of Batavia; his five children Martin (Debra) Rivers of Churchville, Kathleen (Timothy) Evens of East Pembroke, Sherry (Christopher) Tacy of Oakfield, Jonathan (Katie) Rivers of Basom and Kimberly (Daniel) Cervone of Batavia; He also leaves behind seven grandchildren who he loved dearly, Brian (Richie) Rivers, Allyssa Kuchler, Taylor Rivers, Krystal Rivers, Danielle Cervone, Zachary Tacy and Mikaela Rivers; three sisters Beverly Corcoran, Cheryl Barber and Lori Forsyth, along with many nieces and nephews.

In addition to his parents, his is predeceased by four siblings; Arthur Rivers, Carl Rivers, Rita Sanfratello and Barbara Blackmer.

Darrell devoted his life to taking care of his family. He was the owner of Darrell's Auto Service in West Batavia for over 21 years, which is now owned by his son Jon. He was a Certified Ford Technician and a Mopar Master Technician. He was highly regarded for his work at many local automotive dealerships throughout his career. Darrell enjoyed hunting, fishing, camping and spending time with his family. He loved working with his hands and had many different hobbies including photography, painting, gardening, woodworking, restoring and refurbishing furniture and sign making.

Friends are invited to call on Sunday September 20, 2020 from 1:00-4:00PM at Gilmartin Funeral Home & Cremation Company, Inc., 329-333 West Main Street, Batavia, New York 14020. A private Service will be held for the immediate family.
Please note the Funeral Home will be operating at 33% capacity per state guidelines.  New York State requires those in attendance to adhere to the social distancing guidelines and face coverings are mandatory. Thank you for your cooperation.
Donations may be made in his memory to Hospice Buffalo in care of Hospice Foundation PO Box 590 Buffalo, NY 14240. For more information please call 585-343-8260 or to leave a message of condolence please visit www.gilmartinfuneralhome.com. Arrangements completed by Gilmartin Funeral Home & Cremation Company, Inc. 329-333 West Main Street Batavia, New York 14020.