September 16, 2020 - 12:13pm
Matthew J. Norstrand
posted by
LaVern Falcone
.
Spencerport ~ Matthew J. Norstrand, age 35, passed away Sunday morning (Sept. 13, 2020) at Strong Memorial Hospital from injuries sustained in a motorcycle accident.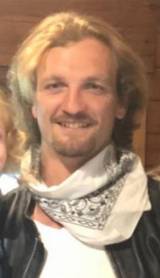 He was born February 7, 1985 in Fairbanks, AK, a son of Daniel Norstrand and Pamela Rigoni Miller.
     Matt was known to live life to its fullest.  He loved motorcycles and enjoyed hunting, boating and the outdoors in general.  He was a past MMA fighter and was a GFF middle weight champion.  His biggest love though, was for his family.  He adored his nieces and nephews and all his friends became his "family".
     He will be sadly missed by his father, Daniel Norstrand of LeRoy; mother, Pamela (Don) Miller of Inverness, FL; brother, Daniel R. (Lu) Norstrand of Wesley Chapel, FL; sister, Katie (Tom) Kruger of Spencerport; step-brother, Donald (Jamie Hastings) Miller of Bethel, ME; step-sister, Rebecca Miller of Marion, TX; nieces and nephews, Ada and Demi Kruger, Naomi and Arik Norstrand, Donald and Skylar Miller; maternal grandmother, Virginia Rigoni, along with many aunts, uncles, cousins and countless friends, who were like family.
     He was predeceased by his maternal grandfather, Alfred Rigoni and paternal grandparents, Charles and Norma Norstrand.
     Family and friends may call on Monday, Sept. 21 from 3 ~ 7 P.M. at the Falcone Family Funeral & Cremation Service Inc., 8700 Lake Road (Rt. 19), LeRoy.  (Funeral home occupancy will be limited to 33% capacity during the course of visitation and face masks will be required.)  
     Considering Matt's big "teddy bear love" for all children, contributions in his memory can be made to the Golisano Children's Hospital, 300 East River Road, P.O. Box 278996,
Rochester, NY 14627  https://www.urmc.rochester.edu/childrens-hospital/ways-to-give.aspx
     Your memories and condolences may be shared with Matt's family at www.falconefuneralhome.com.