October 5, 2020 - 10:56am
Wende Anne Ferguson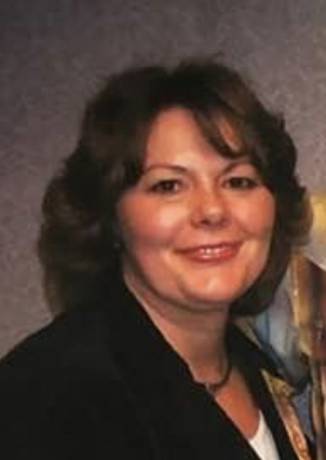 Wende Anne Ferguson, loving mother, grandmother, sister and friend, passed away unexpectedly on September 29, 2020 at the age of 64 in Akron, New York.
Wende was born on December 8, 1955 to the late Edward and Irene Penepent of Oakfield, New York. She was a graduate of Oakfield-Alabama High School, class of 1974. She enjoyed her career in cosmetology as a hairdresser. She owned and operated a salon in Batavia, New York, until she retired to spend more time with her family and friends. She was passionate about her children; proud, supportive and caring. She loved them unconditionally and always answered their calls with a smile. In her free time, Wende loved to garden and socialize with close friends. She shared her love for cooking, sewing and celebration in various, fun and festive ways. 
Wende had zest for life and developed a passion for travelling and exploring. In her final years, Wende decided to live out her dreams and travelled the country in her RV with her copilot, Sophie, her beloved dog. She lived life on her own terms and found true happiness and fulfillment in so many ways; the birth of her grandson, her children's accomplishments, living free on the open road, finding peace in nature, nourishing existing relationships, and developing new, lifelong friendships everywhere she travelled. 
Wende lived life to the fullest, and blessed those closest to her with refreshing, blunt and honest humor. She left this world a better, happier place than she found it and will be remembered fondly and missed dearly by many.
Wende is survived by her son, Brian James Ferguson; daughter, Kelly Rose Ferguson (Scott Polcyn); grandson, Arlo Maxwell Polcyn; brother, Edward (Teri) Penepent; and sister Alice (Kevin) Zito.
Family will receive friends for a Celebration of Life on Sunday, October 11, at 6745 North Bergen Road, Byron, NY. The service will be held outdoors at 12 P.M.
In lieu of flowers, those wishing may contribute to Genesee County Animal Shelter at
www.vol4animals.org
.
Please leave a condolence, share a story, or light a candle at
www.bataviafuneralhomes.com
. 
Arrangements were entrusted to the care of Bohm-Calarco-Smith Funeral Home, 308 E. Main St. in Batavia.