October 14, 2020 - 3:10pm
Ronald D. Penepent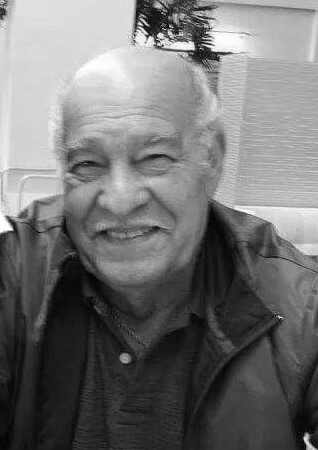 Ronald D. Penepent, 85 of Batavia, passed away peacefully surrounded by his family on October 12, 2020. He was born on May 29, 1935 in Batavia to the late Charles Penepent and the late Cora (Washburn) Schwab. He is preceded in death by his beloved wife Anne (Saraceni) Penepent; grandson Vincent Gallo; brothers Edward and Raymond Penepent, and sister Luella Bennett.
Ron proudly served in the United States Army and was a member of the American Legion for many years. He was extremely patriotic, proud of our flag and eagle.
Mr. Penepent was a mechanic for many years and passionate about cars his entire life. He owned and operated Ron's Shell Service, Ron's Chevron, Ron's Snow Service plowing many homes in the community for years. Ron worked at Wortzman Furniture, Mancuso Motors, Dan's Tire & Auto, and as a manager at East Main Midas. He finished his working career at Home Depot in Batavia. He considered that his second home and all of his co-workers his second family. He truly loved it there.
Mr. Penepent enjoyed spur of the moment road trips with family and traveling with his wife Anne. He loved trips to the Casino and weekly card games with his friends. Ron loved his daily breakfast at the Pok-a-Dot. He took immaculate care of his yard and loved doing all of the yardwork himself. Family was everything to him and he was everything to them.  

He is survived by his children Darlene Gallo of Batavia; Sherry LaBorne of Batavia; Ronald C. "Tigar" (Patricia) Penepent of TN; James (Shelly) Pringle of VA; Charles Penepent of SC; Nicholas (Barbara) Penepent of SC; sister Joyce (Jack) Ferrara of CA; 8 grandchildren, Nicole (Joe Dean), Kelly (Ryan), Ashlee (Steven), Anthony, Elizabeth (Justin), Jimmy, Missy (Will) and Kyle; 5 great-grandchildren, Teddy, Koa, Shyanne, Stevie, Jaxon; special niece and nephew Mary and Denny Bucceri of Oakfield; along with many nieces and nephews.
Friends are invited to call on Friday, October 16, 2020 from 3 to 8 PM at Gilmartin Funeral Home & Cremation Company, Inc. 329-333 West Main Street, Batavia, New York 14020. He will be laid to rest in St. Joseph's Cemetery, Batavia.  
Please note the Funeral Home will be operating at 33% capacity per state guidelines. New York State requires those in attendance to adhere to the social distancing guidelines and face coverings are mandatory. Thank you for your cooperation.
In lieu of flowers, memorials may be made to Disabled American Veterans at www.dav.org. For more information please call (585) 343-8260 or to leave a message of condolence visit www.gilmartinfuneralhome.com. Arrangements completed by Gilmartin Funeral Home & Cremation Company, Inc. 329-333 West Main Street, Batavia, New York 14020.