October 14, 2020 - 3:23pm
Jerrold W. Coughlin Sr.
posted by
Ronald Konieczny
.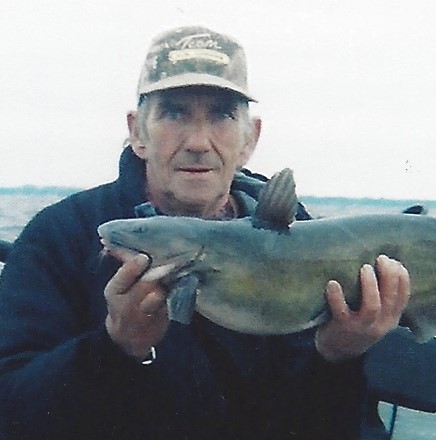 Jerrold W. Coughlin Sr., 73 of Elba, passed away unexpectedly on Sunday (October 11, 2020) at Unity Hospital in Rochester, NY.
He was born March 11, 1947 in Albion, NY, a son of the late Leo and Betty Wolffe Coughlin.
He was employed by OXBO International and DeCarolis Truck Rental prior to his retirement. Jerry enjoyed fishing any chance he could get and also enjoyed playing cards, tinkering with small engines and gardening. He was an avid Buffalo Bills fan and a all around jokester. He will be dearly missed by family and friends.
Jerrold was the father of the late Jerrold W. Coughlin Jr. and sadly missed his canine companion, Sadie.
Survivors include his wife, Lori Amato Coughlin of Elba. Sons, Samuel (Mandie) Coughlin Sr., of Oakfield and Kenneth (Cindy) Kline Sr. of Oakfield. Daughter, Tiffany Fay of Batavia. Siblings, Daniel (Nancy) Coughlin of Batavia, David (Carol) Coughlin of Batavia, Cathy Barclay of Alabama and Rick (Yolanda) Coughlin of Batavia. Also survived by 19 grandchildren, 2 great-grandchildren, nieces, nephews and his feline friend, Mookie.
Family and friends are invited to share in a Memorial Service for Jerry on Sunday (Oct. 18th), 3pm at the Genesee Country Church, 3268 Drake Street Rd, Oakfield, NY.
Expressions of sympathy may be shared with the family at: www.mcandrewfuneralhomes.net.
ARRANGEMENTS WERE ENTRUSTED TO THE J. LEONARD McANDREW FUNERAL HOME, LLC, 2 BOGUE AVE., BATAVIA, NY 14020. RONALD KONIECZNY II, DIRECTOR.